Ask the Experts
Sales Strategies in 2023
with Willie Miranda & Dawn Pfaff
Scroll to the bottom of this page to see our latest Ask the Experts Video!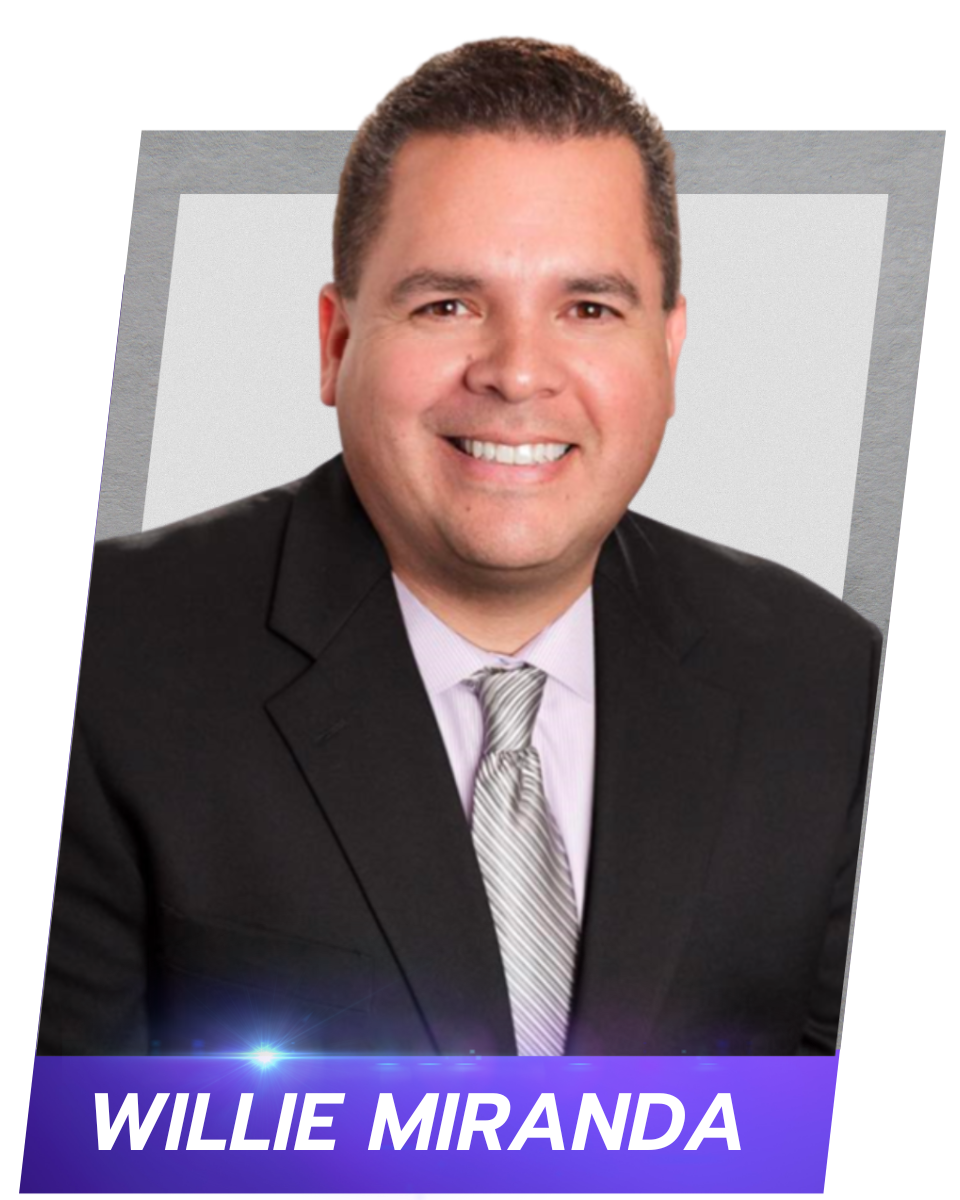 How to develop and execute an annual follow up plan with your network that actually works.
How to properly, and effectively ask for referrals.
How to use targeted advertising methods 'just listed' and 'just sold' lead generation.
How to successfully convert buyer leads into customers.
How to generate buyer leads using open listings.
The 5 Golden Words for settings a listing appointment.
Plus, learn about the most updated and modern digital marketing strategies and campaigns from real estate marketing experts. PPC, Workflow Automation, Analytics, and more.

Get Your Tickets Before Pricing Increases
Learn expert level sales and marketing strategies every 2nd Thursday of the month.

2023 will require more from you than the last couple of years if you want to maintain your current real estate income. Your results are always a measure of your sales skill as well as how the market is performing so when market performance is down... you must increase your sales efforts. Join Entrepreneur, Broker, Appraiser, and acclaimed real estate expert Dawn Pfaff and a handful of guest speakers in what is sure to be the digital real estate event of the year.
Dawn Pfaff
Dawn Pfaff is the founder and owner of the nationwide real estate multiple listing service, My State MLS. She's a tech entrepreneur specializing in real estate property technology. Dawn is a real estate appraiser, broker, investor, and developer with more than 22 years of experience in the field, but her true rise to the top began when she founded the New York State multiple listing service, along with propriety technology used in the Hamptons. She has been featured in many nationwide publications and is a frequent consultant and requested expert for media related to the field. In 2021, Dawn was named a RISMedia Trailblazer of the Year, was given Connect Media's Woman of the Year in Real Estate Award, GlobeSt.'s 2021 Woman of Influence Award and more . Additionally, numerous venture capitalists and real estate investors contact Dawn for input when they are preparing to invest in real estate and tech projects. If her credibility and tenure in the industry still do not seem like enough, Dawn has been brought in as an expert witness in real estate technology legal matters on multiple occasions. You can see and learn more about Dawn on Youtube as she is the founder and host of Go Home TV, launched in 2022, with feature stories, news, and webinars to help agents, brokers, and other professionals make more money in real estate.
Prior Speaking Engagements
Inman Connect
RisMedia Speaker
WSST Conference
Numerous local and regional NAR sanctioned events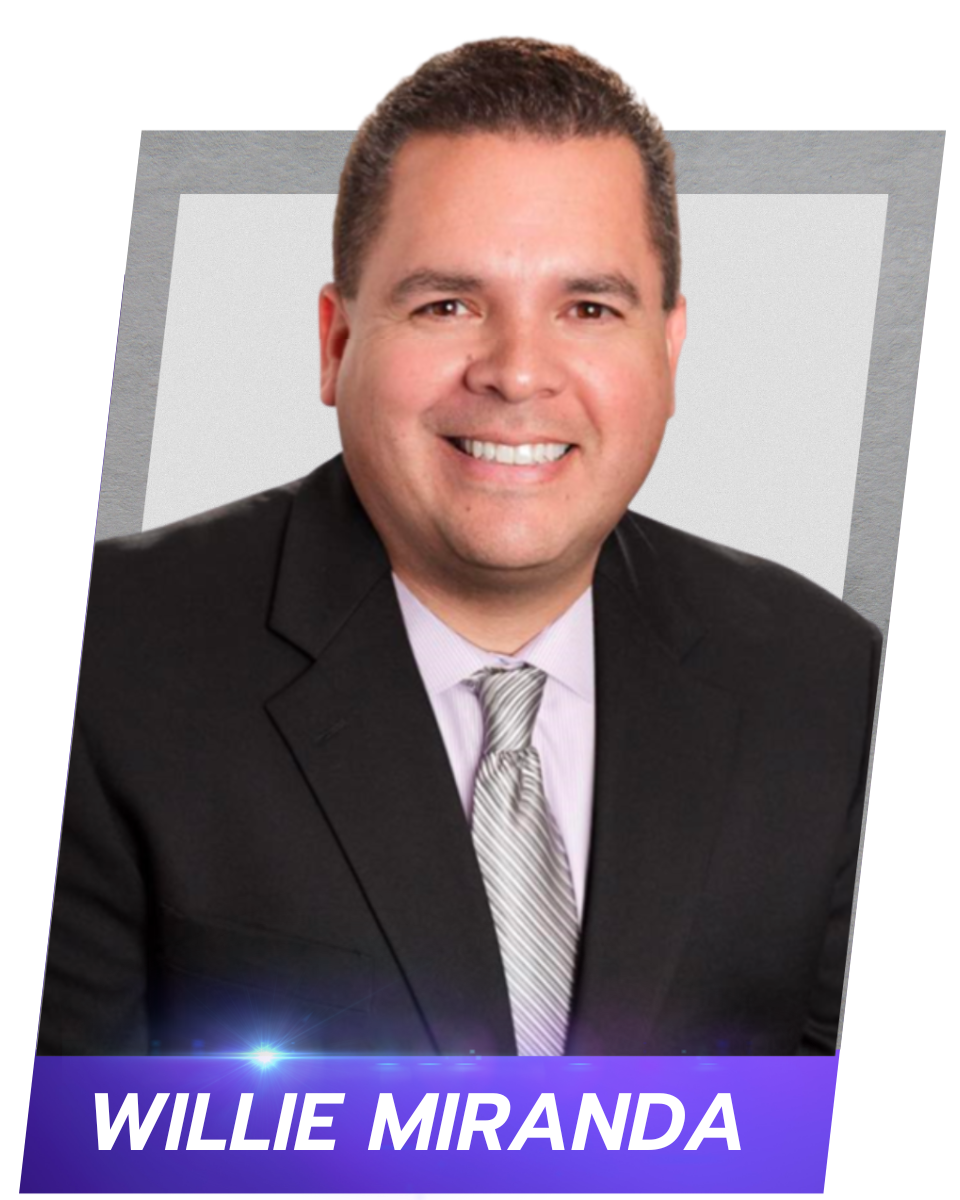 Willie Miranda, REAL ESTATE BROKER / OWNER
Willie Miranda has more than 29 years of experience in the real estate and insurance industry. Willie and his team have sold well over 10,000 homes for over two billion dollars in real estate sales. Willie has worked with and/or coached hundreds of real estate agents across the country; helping market and promote their real estate services to their clients, by implementing systems and processes into their business. Under his leadership, several real estate agents and brokers have grown their personal relationships with their clients; which resulted in a more profitable repeat and referral business for those that have followed Willie's referral and real estate systems. Willie is the Real Estate Broker and Owner of Miranda Real Estate Group, Inc., an award-winning, independent real estate brokerage headquartered in Clifton Park, New York. Miranda Real Estate Group, Inc., is also part of Leading Real Estate Companies of the World® (LeadingRE); an invite-only organization comprised of 550 of the world's market-leading, independent brokerages across 70 countries. Willie is also the Agency Owner of Miranda Insurance Agency, Inc., that is associated with the Allstate Insurance Corporation.
Lucas C.
We switched from our local board to the KY State MLS & are 100% glad we did. Wish we had done this years ago. It is not only way more affordable for my wife & myself as a small office but we are being seen on more websites than ever before. Our phone is busier than ever. Thank You.
Anne New
I am a broker in rural New Mexico. Because of my location, membership in a regional MLS offers few benefits but requires membership in the NAR. MyStateMLS offers the advertising exposure I need at a fair price. Beyond that, on the few occasions I've had questions or concerns, they've been addressed quickly and effectively by human staff from the MyState office.
Kendra Wright
My State MLS is such a functional and cohesive website. I can look up my own listings or listings of my peers. It's a one stop shop, with the ability of taking CE courses when needed. It's a perfect educational tool for every Realtor to use to move swiftly throughout their workday. Whether it being to post a listing or help a client find their dream home. I recommend MyStateMLS for my Real Estate Needs.
James Hampton
My State MLS, has increased exposure on my listings. It has given me a distinct advantage over agents just using their local MLS. Additionally it provides the opportunity to list manufactured homes on leased land, and my MLS does not allow that. And the reach seems to be further than the local MLS can do.
Derek Eisenberg
My state is so easy to use and they don't burden you with all the nonsense that other MLSs engage in. My State knows that brokers just want to conduct business and make money and they help them do that. Other MLSs are create layers of bureaucracy that slow you down. MyState MLS is also national. One lower membership fee offers 50 state exposure. It's so much less expensive and so much more efficient.
Alison Pierce
I love the fact that MyStateMLS gives me the benefits of syndication for my listings, without all the hoops of belonging to a local MLS. They make it so easy to enter listing information and we receive a quick response from everyone on the MyStateMLS team if there is ever a question or issue!
Shelia Venturella
Hard to pick a favorite aspect of using MyState MLS. Love that the listings are shown on many online searches, love that I can do Nationwide searches, and the monthly fees are convenient!
Cheryl East
As an agent I am able to access all the property that is listed by an agent that is a member, the app makes my life easy as I am on the go a lot. Being able to share the listed properties with customers and also share on my social media means more coverage for me. and a quick way to share with buyers and sellers looking.
Kaye Thompson
I LOVE that I can customize MyStateMLS and use it in all the states that I am licensed in and it feeds to all the major property portals! I LOVE the cost!! I love the flexibility and I know that every listing is REAL - National Exposure with ONE MLS - that's UNHEARD of!
Previous
Next
Ask the Experts on Demand