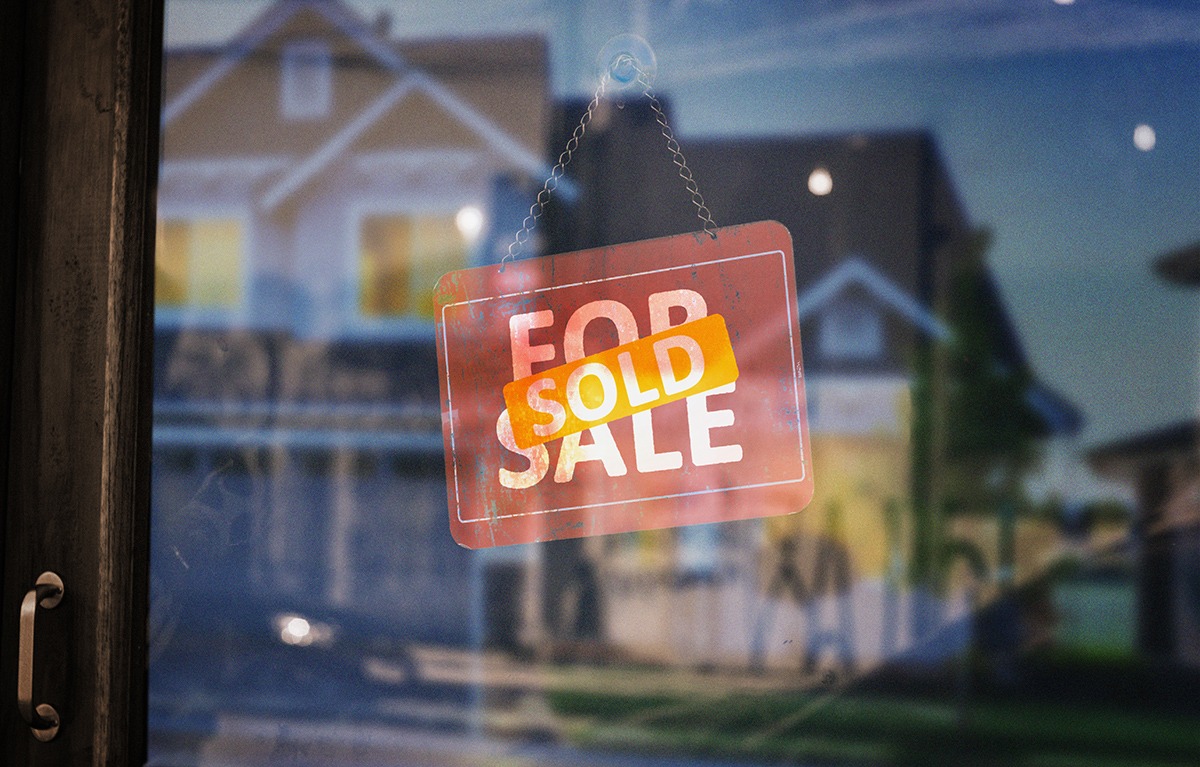 Housing Inventory & Number of Real Estate Agents Break Records
Breaking news about housing inventory and the number of new real estate agents now in the United States.
See More [Go Home TV]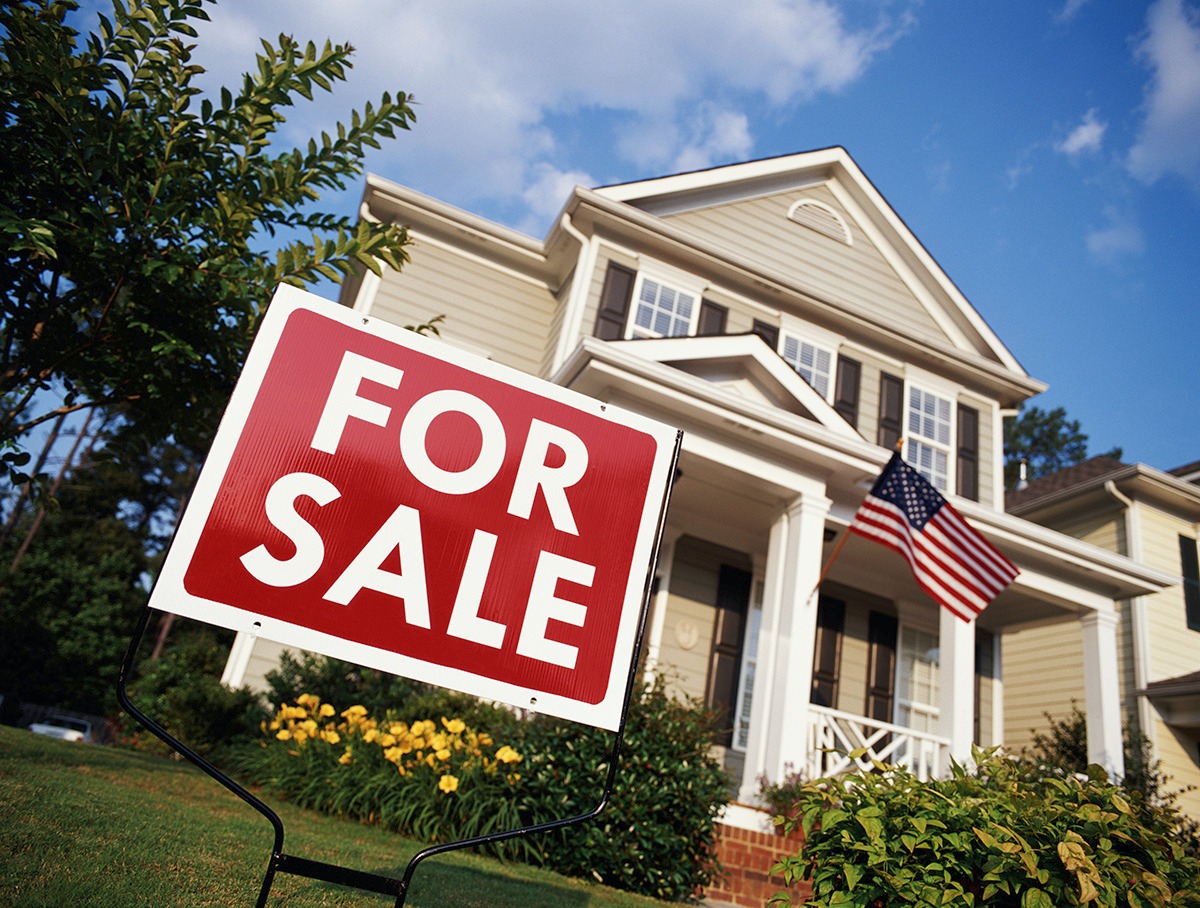 Getting Real Estate Leads for Sales Success in Today's Market
With record low inventory, real estate brokers and agents will have to be aggressive about finding and landing listings in this market. Listings are the #1 priority right now and competition for them is fierce. Time to step up your game.
See More [Go Home TV]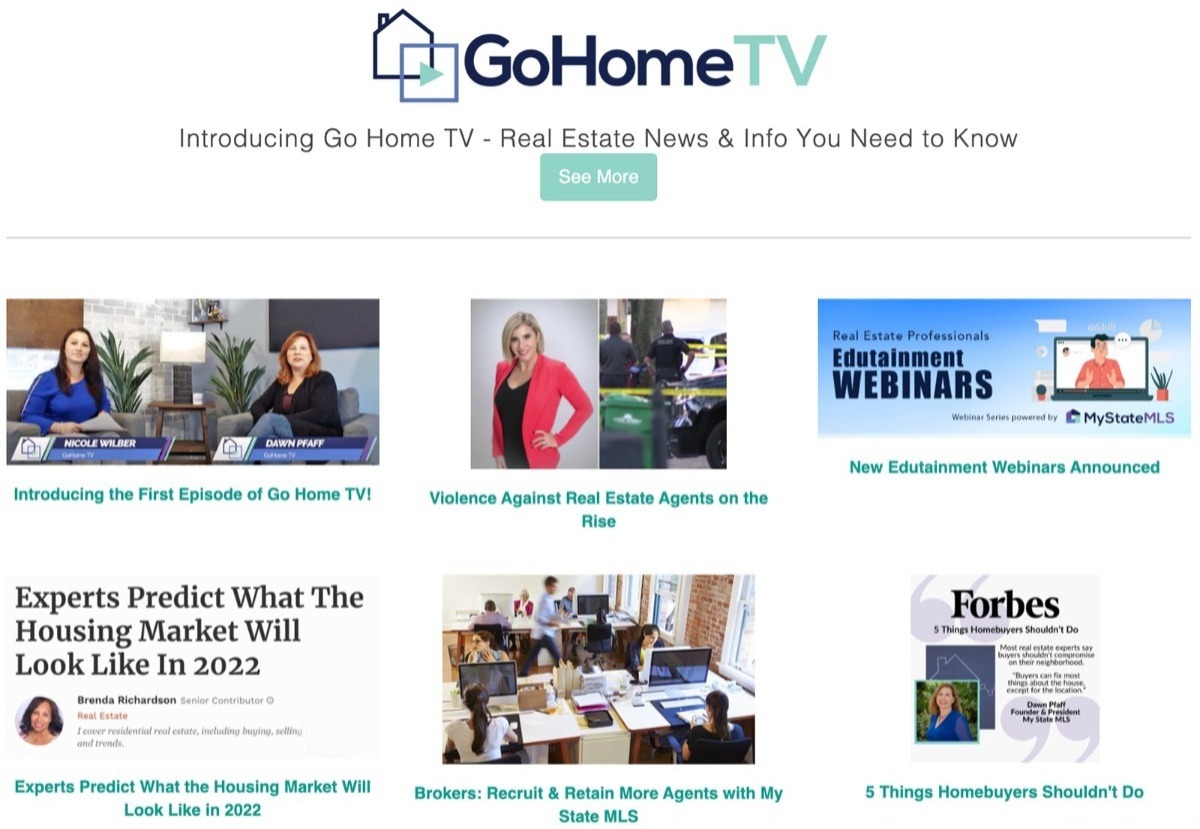 My State MLS Launches New Real Estate Info and Video Channel - Go Home TV
My State MLS, a nationwide real estate multiple listing service, is happy to announce the launch of Go Home TV for real estate professionals - a real estate news, analysis, feature story, and training channel on YouTube and their website (MyStateMLS.com). The channel includes articles, videos and webinars. Video is also on the updated company YouTube site now rebranded as Go Home TV.
See More [Go Home TV]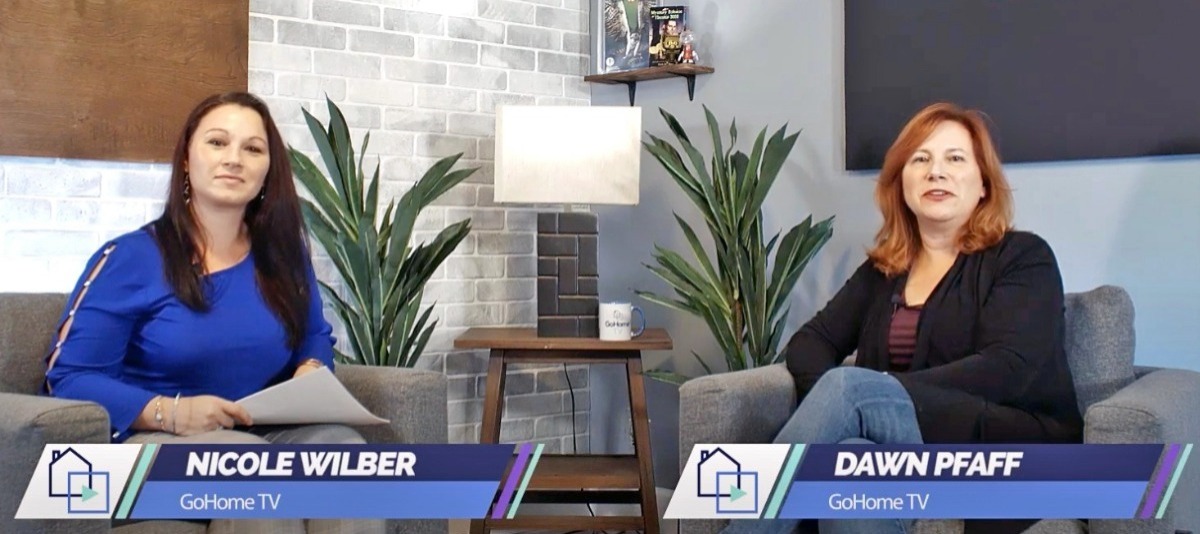 Introducing the First Episode of Go Home TV
Dawn Pfaff, President and founder of My State MLS, and co-host Nicole Wilbur discuss the 2022 housing market, if inflation will have a major affect on the market, the southern migration, and what virtual land mean to the real estate market in the near and distant future. This is the first episode of The Real Estate Cellar on Go Home TV.
See More [Go Home TV]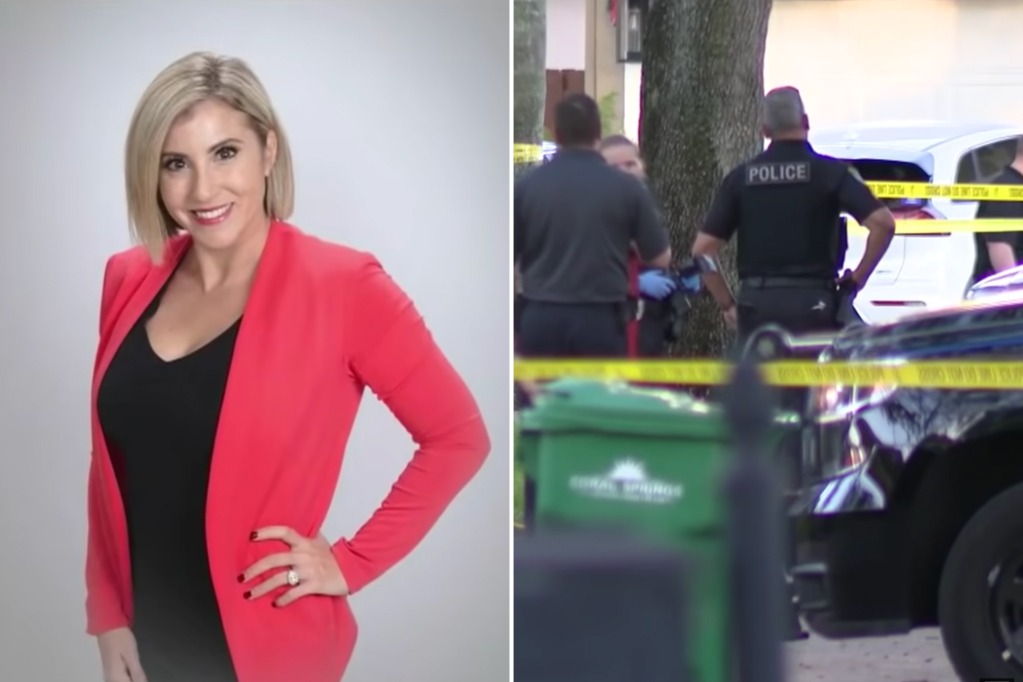 Violence Against Real Estate Agents on the Rise
Real estate agent Sara Trost gunned down while waiting to show a house for rent. Coral Springs police investigating the crime.
See More [Go Home TV]


New Edutainment Webinars Announced
Happy Winter and New Year! It may be a little chilly, but the market is nowhere near cooling off. The 2022 Winter webinar schedule is here. Register today for these complimentary edutainment webinars to help you learn and grow your business.
See & Register for Webinars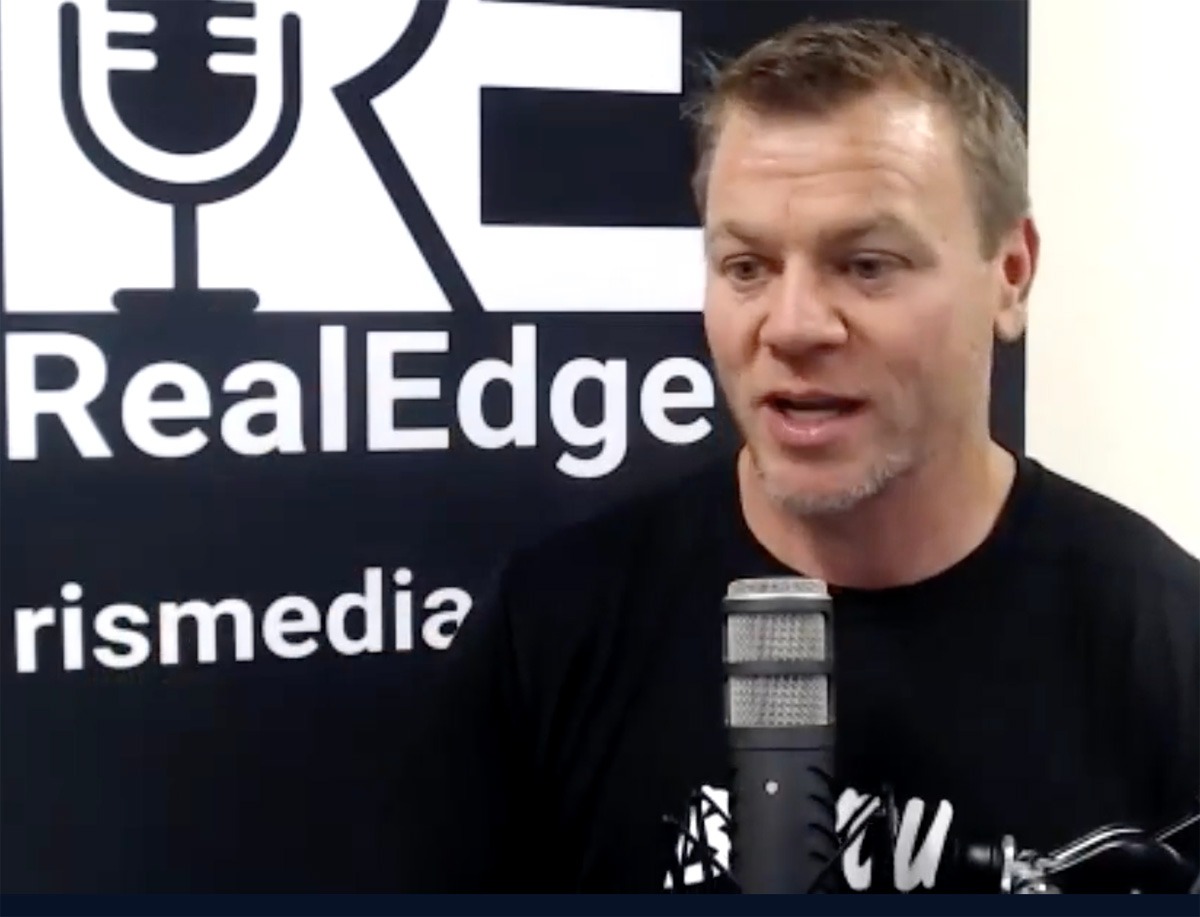 'The Old Rules Don't Apply Anymore' - New Ways to Generate Leads
In this episode, Dawn Pfaff offers insight and strategies that agents and brokers can use to grow their businesses and generate leads creatively.
See More [Go Home TV]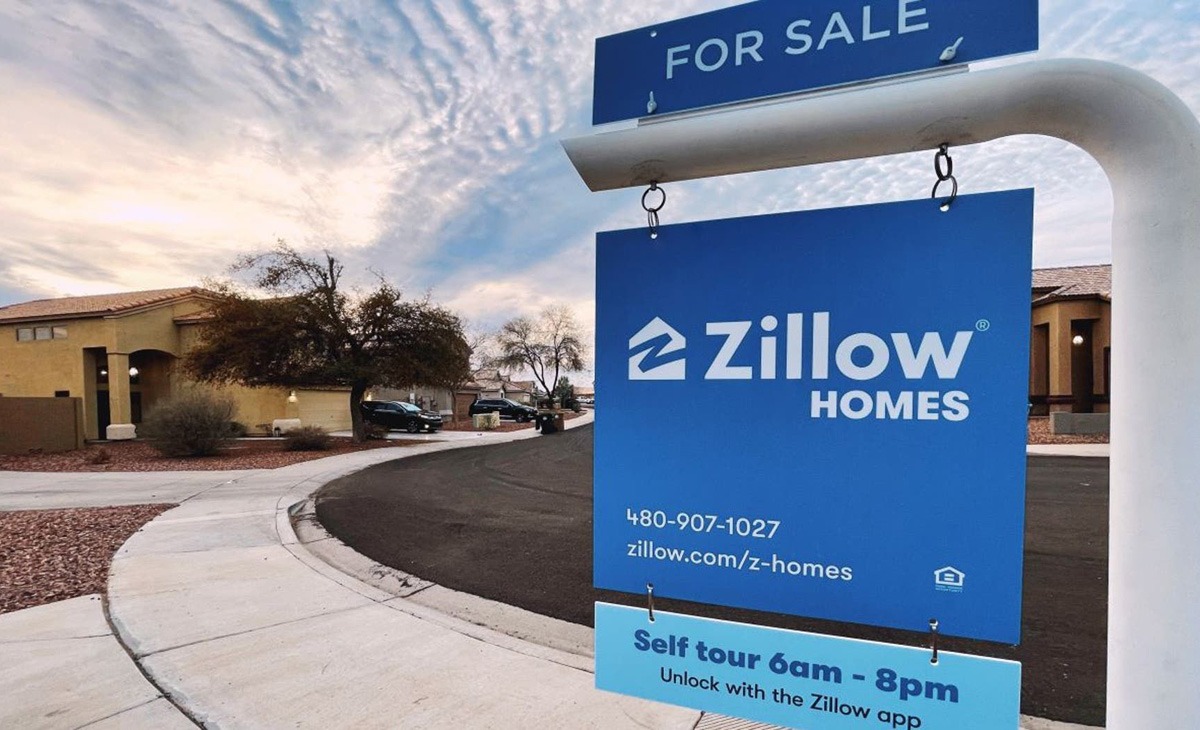 Why Did Zillow Get Out of the House Flipping Business?
In two weeks, real estate marketplace Zillow went from putting its tech-bolstered house flipping business on pause to flat out exiting that segment altogether.
See More [Fortune - Subscription Required]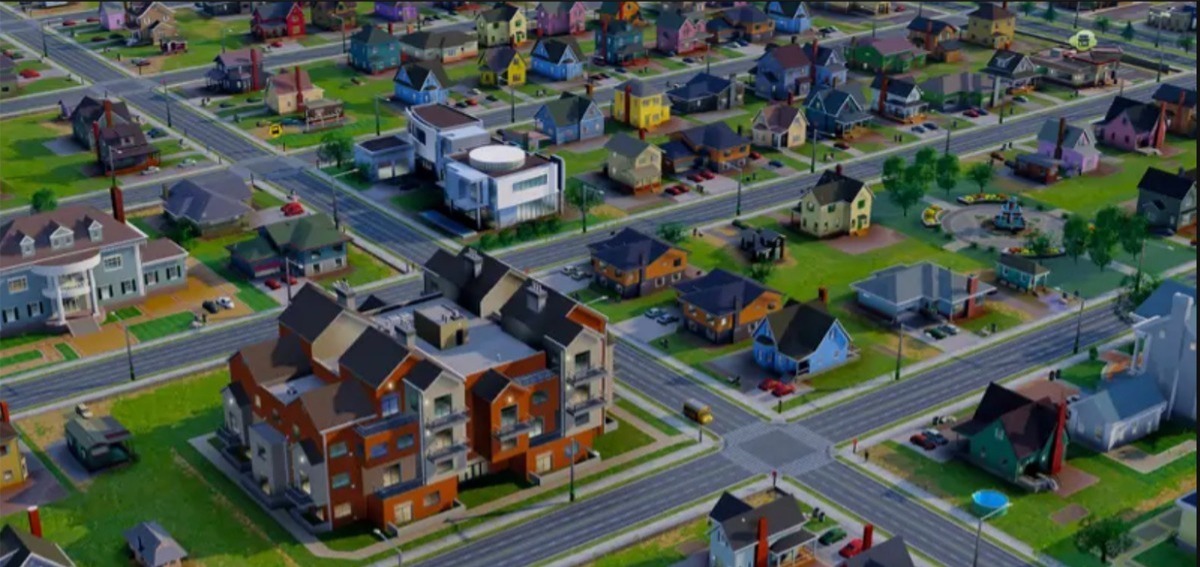 Why are People Buying Virtual Land?
By Dawn Pfaff, President and Founder of My State MLS
The metaverse won't be one thing or place, just like the Internet has many websites, so too will the metaverse have many virtual worlds. Right now they are being built by different companies as they compete for your interest and crypto currency.
See More [Go Home TV]
Lock-in your Nationwide Real Estate Multiple Listing Service Membership with 2021 Prices Today Before Prices Go Up for 2022!
For just $40/month, or $330/year, you get the benefits shown below to list and sell more property in your whole state, across the country, and internationally. Price increases begin January 1st for members with individual accounts and new (non-office) memberships.
See More [Go Home TV]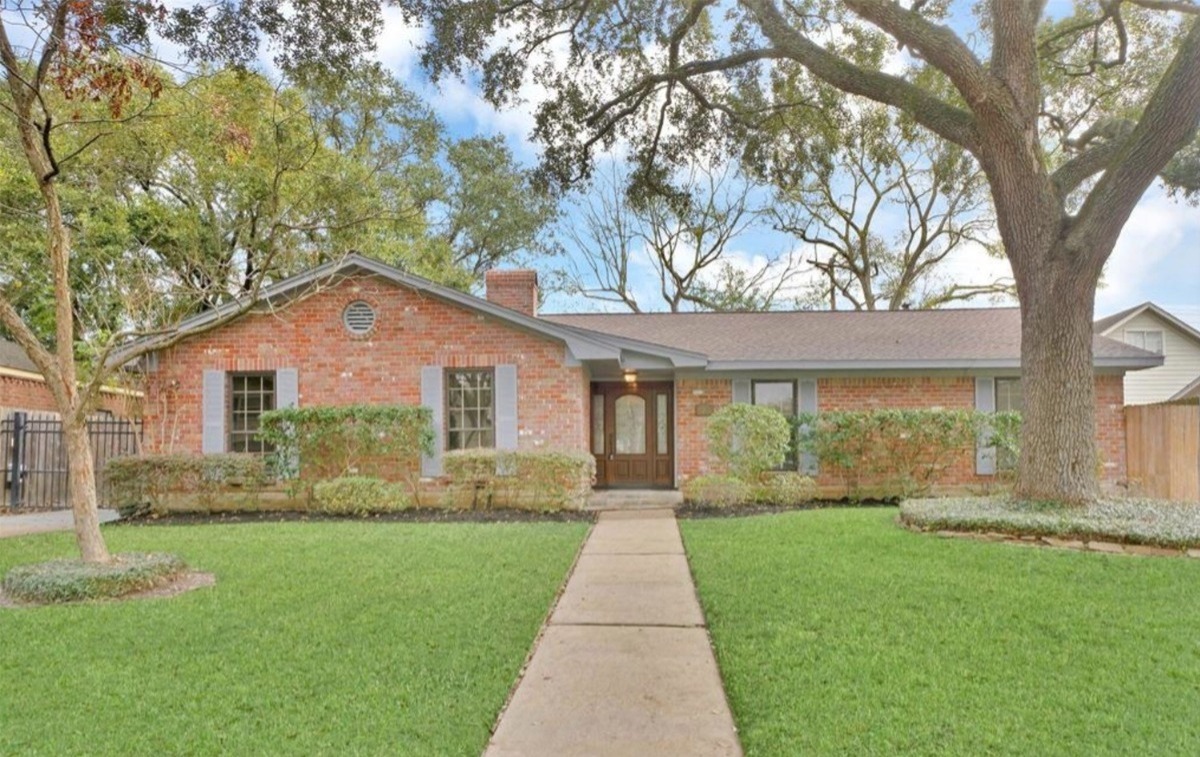 Featured My State MLS Listing in Houston, Texas
Booming Houston, Texas has this active 4Beds, 2Baths, 1992Sq. Ft. listing on My State MLS for $375,000. My State MLS Member Stephanie Vega is the listing real estate agent.
See More [Go Home TV]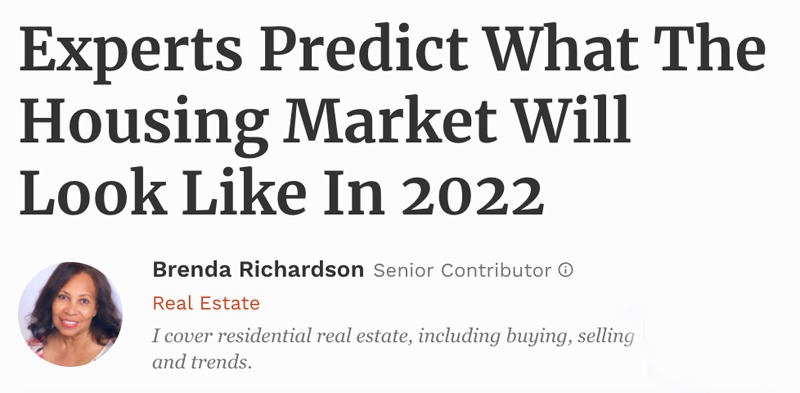 Experts Predict What The Housing Market Will Look Like In 2022
Dawn Pfaff, President of My State MLS, was quoted for this article by Brenda Richardson for her article in Forbes. "We are forecasting that prices will continue to rise in 2022 but at a more moderate pace than 2021. Going into 2022, demand won't be as high, and supply is going to be a bit better than 2021."
See More [Forbes]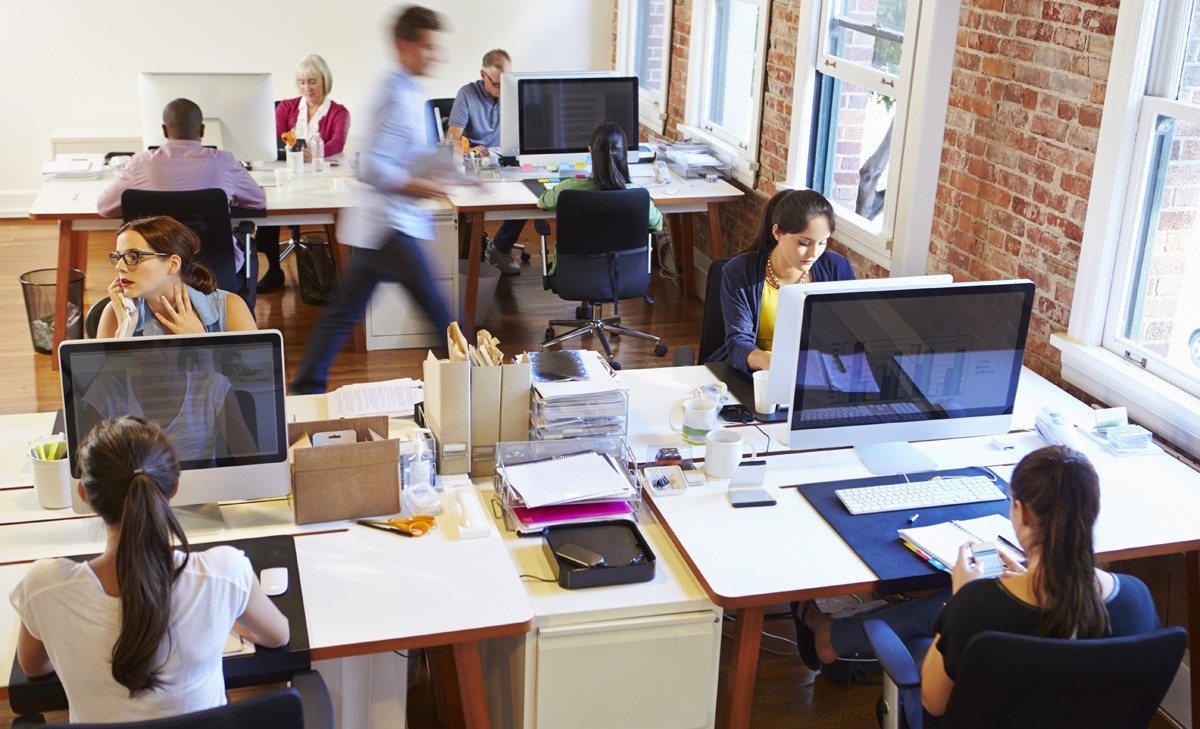 Brokers: Recruit & Retain More Agents with My State MLS
My State MLS is a nationwide Multiple Listing Service covering the entire U.S. Real estate pros can list properties wherever they are licensed from one account, search properties across the country, work with our nationwide network of agents, and consumers see the listings on Realtor.com, Zillow, and over 100 other outlets. Many brokers use My State MLS to recruit superstar agents and newly licensed agents to build their growing firms.
See More [My State MLS]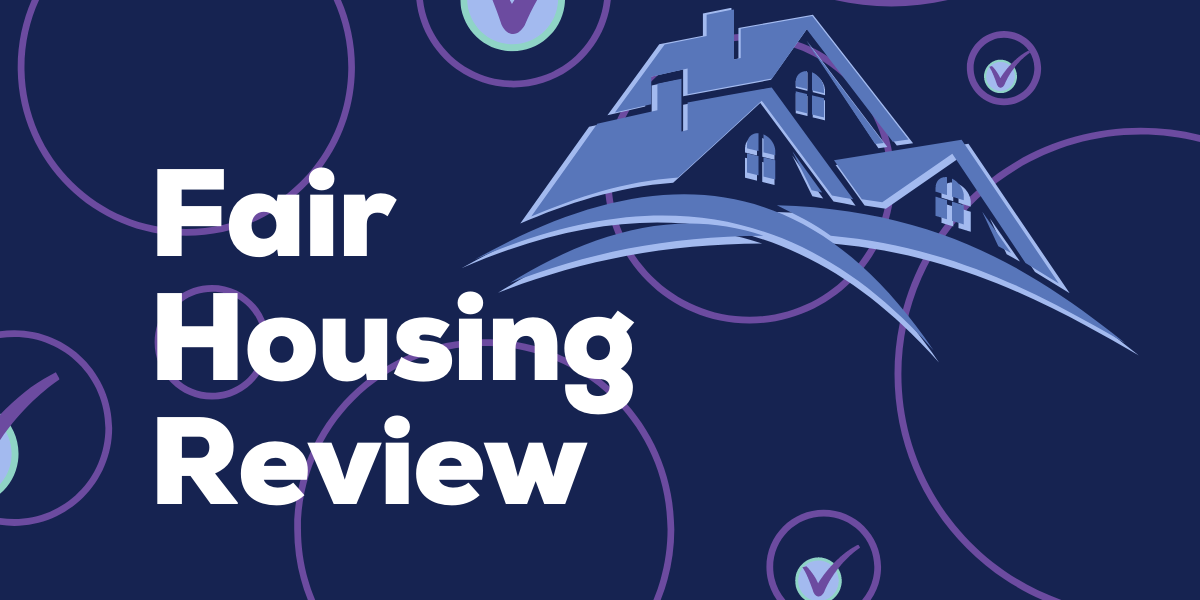 Real Estate Lessons in Fair Housing
With Fair Housing violations making headlines, it's never a bad time to brush up on the basics. Whether you're new to writing compliant listing descriptions or a seasoned pro, our one-hour review is the refresher course you need.
See More [My State MLS Webinar]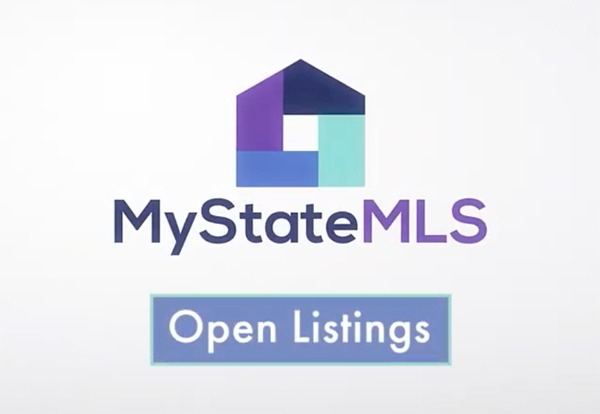 Use Open Listings to Advertise Your Services, Collect Buyer & Seller Leads, & Grow Your Business!
In real estate sales and rentals, an open listing is a property advertisement that doesn't have a contract to pay a commission between a real estate agent and the property owner.With Open Listing advertisements, you can post Open Listings that will show up on our public search. Your photo, name, and company will also be promoted on all of your listings with this upgrade.
See More Including Video [My State MLS]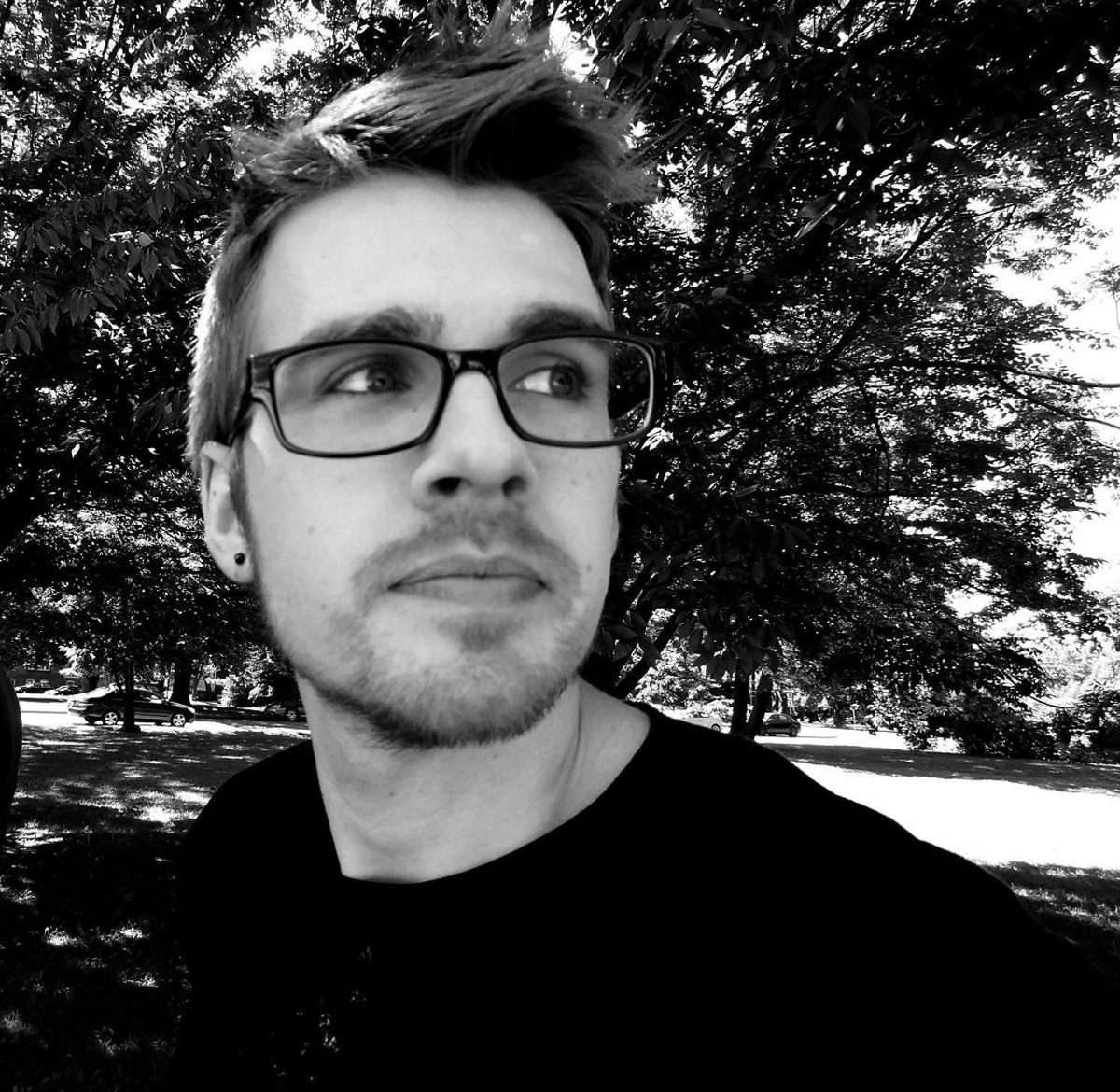 David Mink is Now Vice President of Operations
As a senior member of the SLI team, David has contributed to the development of many of State Listings, Inc's various platforms and brands, especially My State MLS. With a background in both television and radio, David is one of the main voices for State Listings, Inc and My State MLS.
See More [Go Home TV]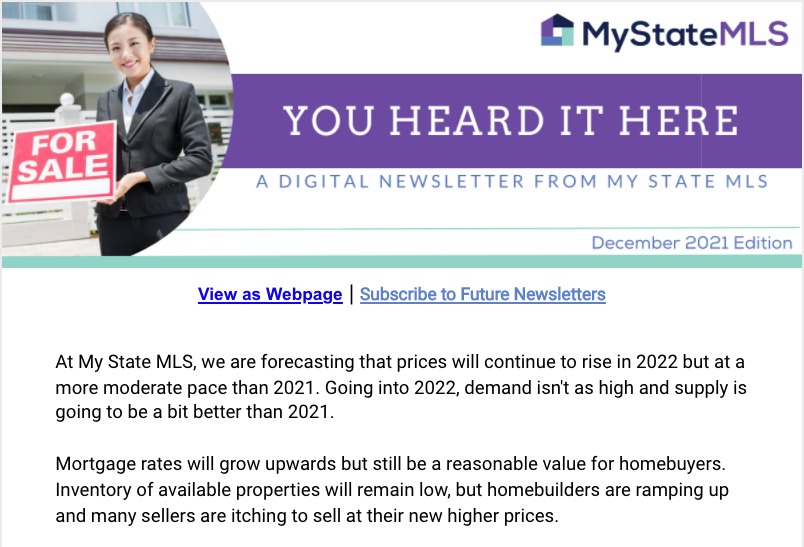 'You Heard it Here' - December 2021: A Digital Newsletter from My State MLS
My State MLS is offering a periodic newsletter and this is our first edition. We'll cover real estate news, helpful information for brokers and agents, educational and fun webinars, and featured listings. See More [Go Home TV]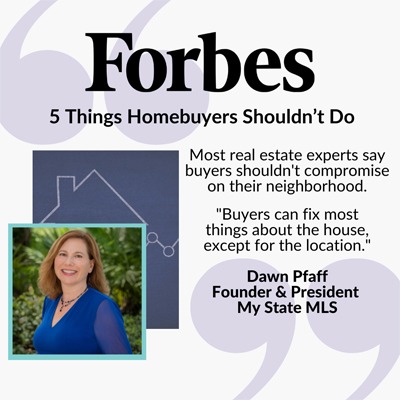 5 Things Homebuyers Shouldn't Do
Many of today's homebuyers are compromising on their wish list-goodbye, upgraded kitchen and patio-as prices have skyrocketed and the number of affordable homes for sale is in short supply. there are some things you shouldn't compromise on.
See More [Go Home TV]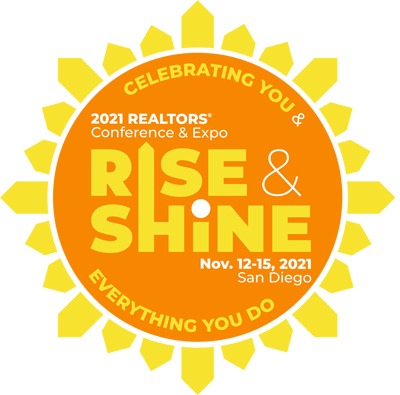 Opinion: Deep Dive into Proposed NAR MLS Changes
Every year, the National Association of Realtors (NAR) converge on a major city. Other than the keynote address, the MLS policy meeting is usually standing-room only, because every year the MLS Policy Committee makes some new, earth-shattering, life-changing policy that ends up dividing the industry and the room. There are some key MLS changes being proposed this year.
See More [Go Home TV]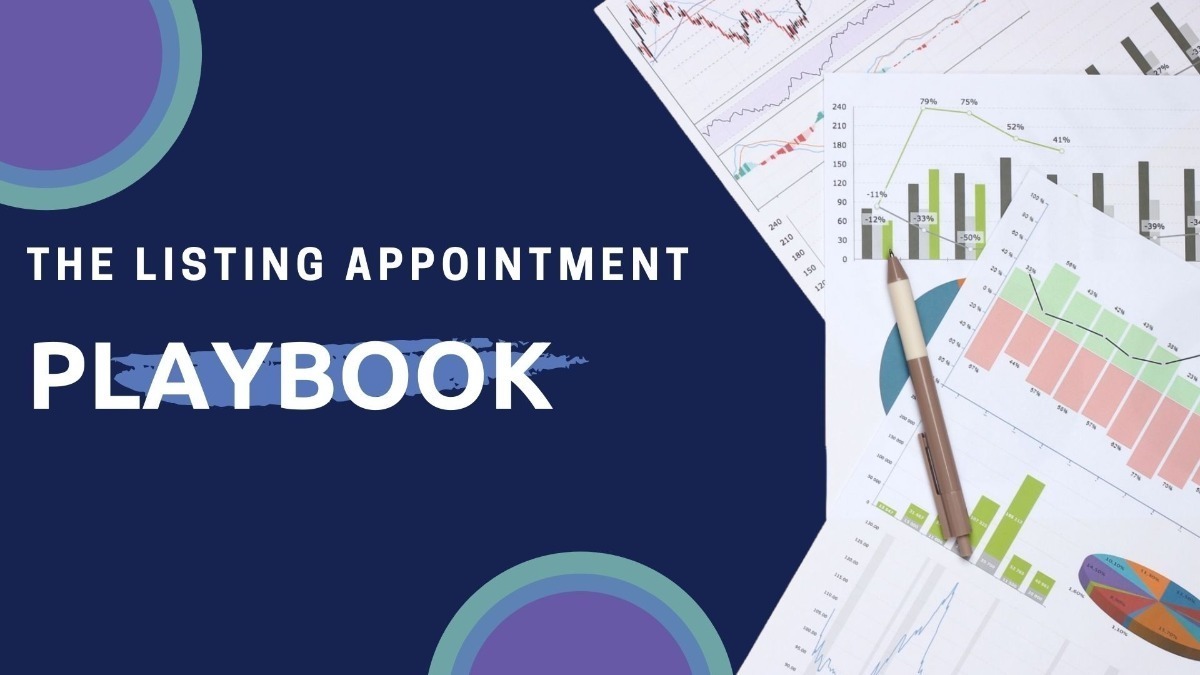 Webinar: Listing Appointment Playbook
When it comes to winning listing appointments, are you dancing in the end zone or fumbling the ball? The best teams have a solid game plan before hitting the field. Watch our webinar series for tried-and-true playbook to help you win over new clients, every time.
See More [Go Home TV]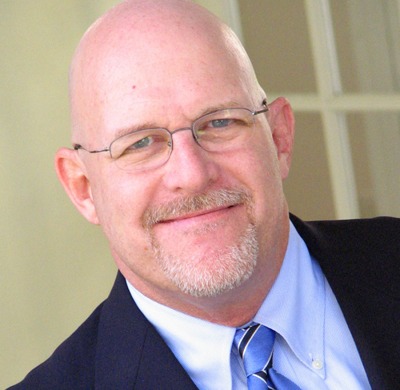 My State MLS Welcomes New Vice President of Marketing & Communications
State Listings is happy to announce that R. Michael Brown has joined the organization as Vice President of Marketing & Communications for all brands including My State MLS.
See More [Go Home TV]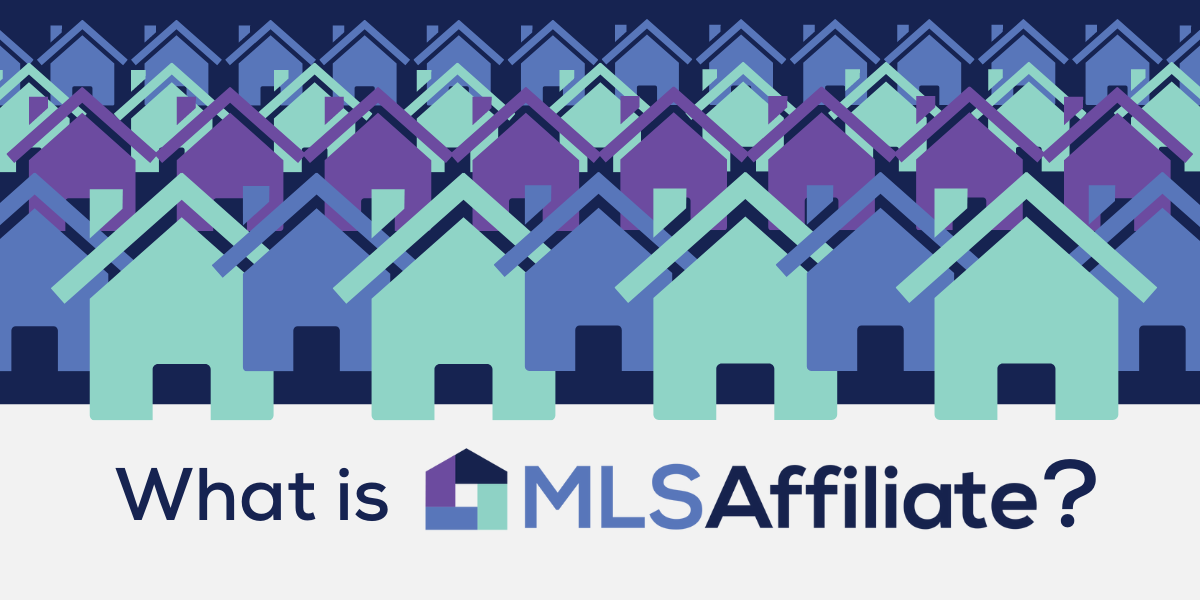 Webinar: What is MLS Affiliate?
We're so excited to introduce MLS Affiliate. Through our new program, we'll reward Affiliates for what they're already doing: using the best tools available and recommending those tools to their colleagues. Isn't it time your MLS paid you?
See More [Go Home TV]
Make Money with Our MLS Affiliate Program
Become an MLS Affiliate and we pay our members commission for each new customer you refer to My State MLS.
See More [Go Home TV]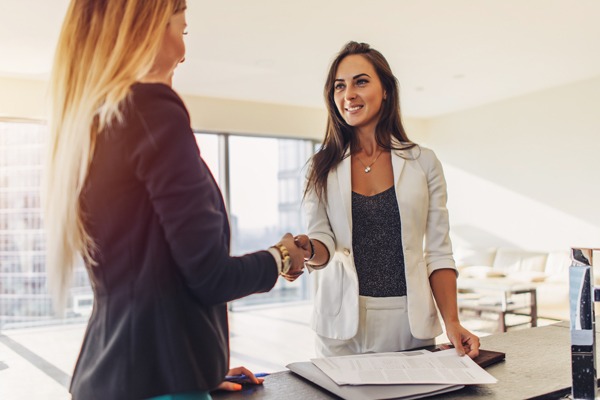 Advice for New Agents
The housing market is hot, and new real estate agents are swarming to the industry for a slice of the pie. The National Association of Realtors (NAR) reports there are now 1.45 million members, up 4.8 percent from last year. Check out Dawn's advice in Inman to learn more.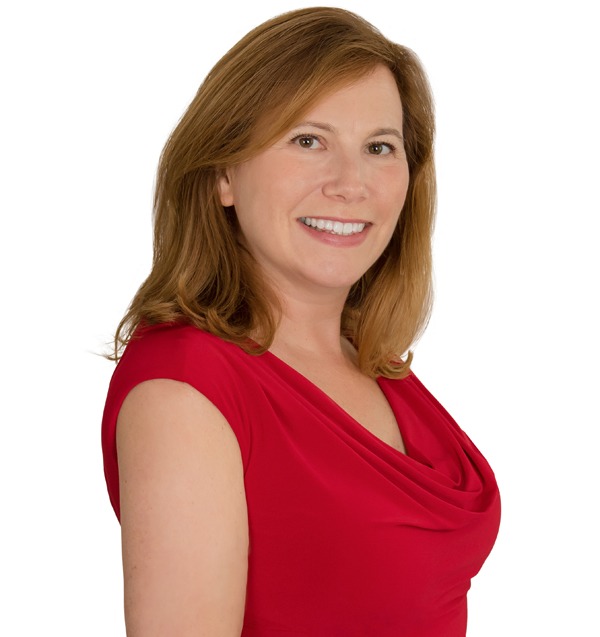 My State MLS Founder and President Dawn Pfaff Wins Connect Media 2021 Women in Real Estate Award

This is the 5th consecutive year that Connect Commercial Real Estate has honored women whose talent, drive, leadership and fresh ideas have helped them succeed and become influential in commercial real estate.
See More [Go Home TV]

My State MLS Partners with The CE Shop, Online Real Estate Education
My State MLS is pleased to announce our new partnership with The CE Shop, which serves real estate professionals with convenient and high-quality online courses! Through this partnership, we are offering our members the opportunity to take online, on-demand continuing education classes at a discounted rate.
See More [Go Home TV]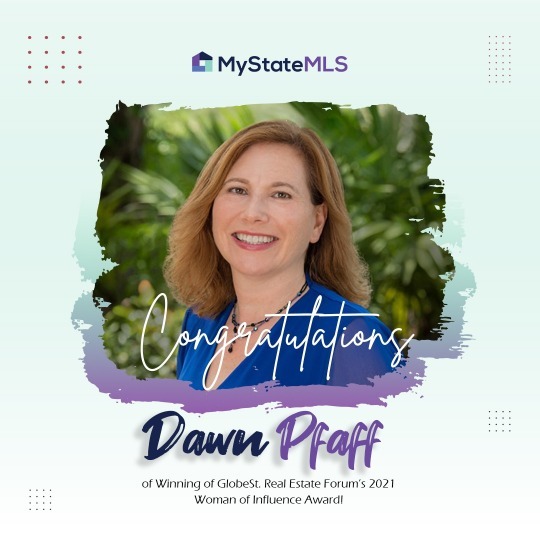 Feature Story
Dawn Pfaff, Winner of GlobeSt. Real Estate Forum's 2021 Woman of Influence Award!
We are excited to announce that Dawn Pfaff, founder and President of My State MLS, is a winner of GlobeSt. Real Estate Forum's 2021 Woman of Influence award in the Innovator category!
Recognized as an accomplished and impactful leader within commercial real estate, Dawn is highlighted in the publication's July/August 2021 issue. Dawn was honored at GlobeSt Real Estate Forum's second annual Women of Influence Awards Dinner on July 22, 2021, in Park City, Utah.
GlobeSt Real Estate Forum magazine is a publication for the nation's leading decision-makers in all segments of the commercial property industry.
A technology entrepreneur, Dawn has been involved in the real estate industry from nearly every angle for the past 20 years. She's an appraiser, agent, broker, dealer for manufactured housing, licensed instructor to teach continuing education, and investor.