Amenities to Look for in Your Next Apartment

By Noelle Fauver
If you're moving to a new apartment or you're going to be renting your very first property, you might be a little overwhelmed. Besides choosing the area you want to live in, you'll also need to find a place that fits your budget and lifestyle. If you have pets, for example, it's important to find a space that allows your furry best friends. When shopping around for an apartment, it's important to create a wishlist that outlines your wants versus your needs. It may be helpful to make a list of questions to ask the leasing office so you don't forget any important details!
Not sure where to start? We've compiled a list of apartment and community amenities you may want as part of your next living space.
In-Unit Amenities
Here are some perks you should look for while you're hunting down
the perfect apartment
.
In-unit appliances
Although the vast majority of apartments you look at will have a stove and fridge, you might come across a few that don't. Unless you're planning on eating out every night or buying your own appliances, make sure your new apartment offers these essentials.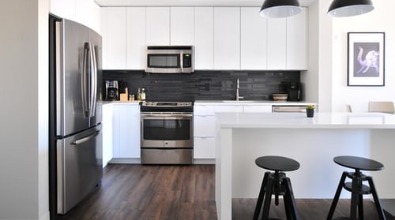 Another great in-unit perk is having a washer and dryer. Even if the apartment complex offers a community laundry room, it can be annoying to lug your laundry basket to the laundry room. This is even more of an issue if the complex doesn't offer any laundry facilities at all. At that point, you would have to bring your laundry to an off-site laundry mat – which is a giant hassle.
Dishwashers are another convenient in-unit amenity to look out for while you're apartment hunting. Unless you like washing your dishes by hand, dishwashers are a time-saving appliance that are nice to have in your home.
Furnished units
If you don't plan on staying in a unit for very long, you may want to consider renting a furnished unit. Typically, these types of apartments are much more pricey to rent, but they can save you the cost of moving or purchasing furniture.
Pet-friendly apartments
Obviously, if you have pets, you consider them family. Choose a pet-friendly apartment when you're hunting, so both you and your four-legged buddies will be happy. It's important to note that you will likely need to pay a pet deposit or a monthly pet rent charge. In some cases, you won't have to pay anything extra to bring your pets along with you – but that's very hard to find.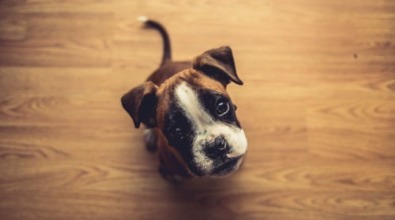 Private outdoor space
Although the size of your indoor space is incredibly important, having access to a little outdoor space can improve your quality of life.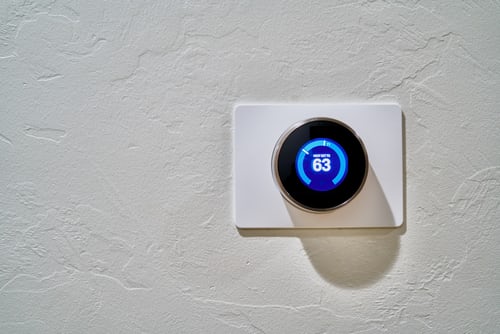 Heat and Air Conditioning
Being comfortable where you live is incredibly important. If you're moving to an area that experiences hot and cold extremes during the year, make sure your new apartment offers both heating and air conditioning. Sure, you can get by with a portable heater and a fan, but you won't be as comfortable as you would if you had AC and heat.
If you're living in a more temperate environment, heating and air conditioning is a nice bonus, but less of an essential.
Updated kitchen

If you make meals at home frequently, the state of your kitchen could impact your ability to cook. Look for an apartment offering an

updated kitchen

with what you need, so you can make the most out of your homemade meals.



Community Amenities
Now that you know a few of the perks you may want inside your apartment, here are a few community amenities that could impact your enjoyment of the complex or unit.
Parking availability
If you live in an urban area, parking is always at a premium. When you're coming home from a long day at work, the last thing you want to do is circle the block looking for parking so you can go home and relax. Look for an apartment that offers secured, underground parking.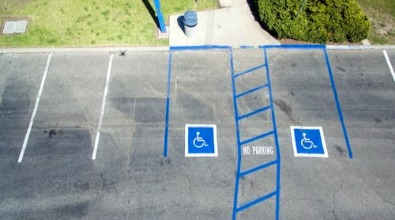 Security measures
Wherever you live, it's important to feel safe and secure. "Safe and secure" could mean different things to different people and you'll need to decide what's important to you. Look for features like security cameras, well-lit outside spaces, carded entry, triple unit door locks, and on-site security.
Shared outdoor spaces
Whether you prefer swimming pools, a grassy courtyard, or barbecues, many apartments offer unique outdoor amenities to take advantage of. With that said, these types of perks can raise the rent price, so make sure that you will actually use these spaces before justifying paying a higher rent.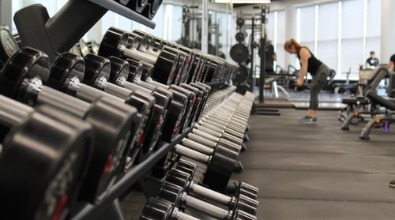 Fitness center
If you have a gym membership, you can save a ton of money by renting an apartment that offers a fitness center. Although fitness centers in apartments can vary widely in their quality, for casual exercise, they're a great added bonus.
Elevators
If you live on the first or second floor, having access to an elevator may not matter much to you. But once you live on the third floor or above, having an elevator makes a huge difference. After all, nobody wants to haul up their groceries more than one flight of stairs.
Coworking space
High-end apartments may offer coworking spaces that allow you to spend time away from your living space in an office outfitted with desks, computers, internet access, and even printers. Although you may pay more for this space, it's worth it for those who work remotely and need a space outside their apartment to concentrate.


Community garden
Although a community garden is a fairly rare amenity, if an apartment offers this perk, it means the apartment complex owners value self-sufficiency and a sense of community among neighbors.
Summary: Finding the perfect apartment
When you're shopping for a new apartment, it can be overwhelming to decide what you really need to be happy and comfortable. However, we hope that this guide to apartment amenities gives you a better idea of what's available so you can find your dream space. Happy hunting!
About the Author
Noelle Fauver is a contributing editor for 365businesstips.com. She has a B.A. in Communication Studies from California State University, Northridge and experience in marketing, copywriting, and small business management. She volunteers on the board of the San Diego American Marketing Association as the Event Experience Chair to help local marketers in the area develop their professional repertoire and connect with other professionals. She loves curling up next to the fire with a good book on a rainy day with a bowl of homemade soup. But most of all, she loves marketing.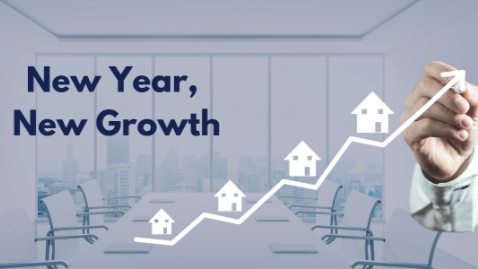 With the past year behind us, it's time to think about what you want to accomplish in the new year. Are you looking to grow beyond your local area? Interested in recruiting top talent? Don't miss out on expert tips for expanding your team, territory, and business offerings - without growing your workload. Download this guide for the ultimate plan to meet all of your business resolutions in 2021!