How To Maximize Space In a Small Hallway
by: Alicia Montgomery
Although hallways are an extremely important part of your home, they can end up neglected or overlooked. They are usually where you prepare to leave for work and the first thing you see when you come back. Considering this is also where most people greet their guests, your hallway will play a significant role in your home's first impression. It doesn't deserve to be dingy and cramped when it can be practical and welcoming. However, if you have a tiny space to work with, achieving this symbiosis is quite challenging. To help you out with a few ideas to maximize space in a small hallway, we have compiled a collection of
simple solutions to improve this space.
In the end, your hallway can be more than just a place where you leave your shoes, keys, and coats.
Optical illusions are your best friends!
Mirrors are the first thing that comes to mind when wanting to make a space look bigger. They can truly do wonders for every room, especially for a hallway. If placed strategically, a mirror will create an illusion of amplified space as it will reflect natural and artificial light. It will be a nice decoration and very practical for taking a final look at your outfit before you leave. Ideally, you can mount the mirror on the wall, in order to take up less floor space.
Cleverly chosen wallpaper can also help you create optical illusions. Subtle stripes can alter our perception of the space considerably. Designs with horizontal lines will make the hallway seem longer or wider, while vertical lines will make it look taller. Also, wallpapers are a modern and stylish solution.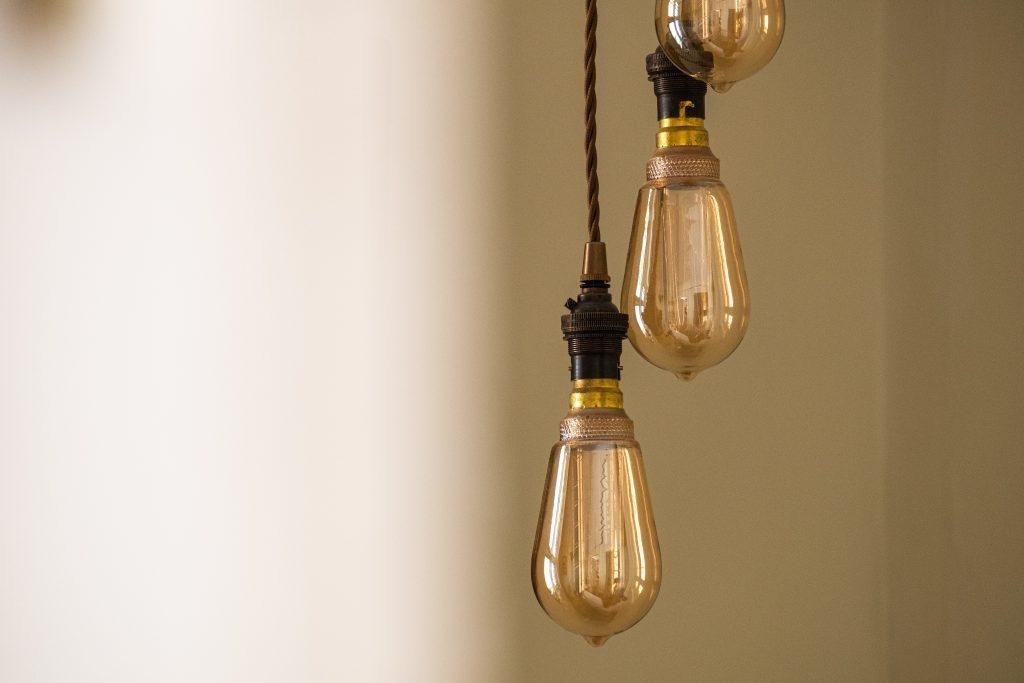 Lighting is key!
Lighting solutions in your home can make or break your design. In a small hallway, the importance of lighting increases significantly. If you have a long and narrow hallway, it is easy for it to become dingy and suffocating. You can install additional lighting fixtures and go for light colors, such as white, beige, or pastel, for the walls, flooring, and furniture. The dark, depressing hallway will transform into a bright and airy space.
Multipurpose furniture is a way to go.
A storage bench is a fantastic way to utilize dead space. In addition, these multifunctional pieces provide you with valuable storage space to put away all the clutter and keep the spot neat and tidy. A decorative bench will also beautify your small hallway by creating a cozy spot with some throw pillows. To help with storage, you can add shelving for shoes and even comfortably sit to tie your shoelaces.
Coat racks are a necessary addition to every hallway. Instead of several pieces of furniture in such a tiny space, invest in a fantastic storage solution that comprises a console table with drawers, coat racks, and a shelf on top. Moreover, some pieces offer an attractive combination of a storage bench and coat racks. Practically, you get an all-in-one piece that doesn't take too much space and provides maximum function while looking stylish and inviting.
Coat hooks beat a coat stand.
If the multifunctional furniture is not to your liking, or you think it may seem too robust, you may want to go with separate options. Although coat stands are attractively designed and appealing, they take up a lot of floor space you may not be able to afford. Therefore, you may be better off going with coat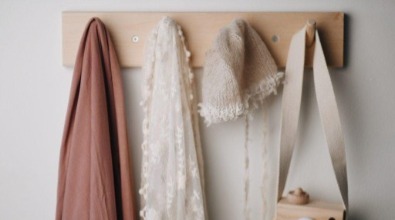 hooks on the wall. There are also options with shelving on top, so you can display some art to freshen up the space.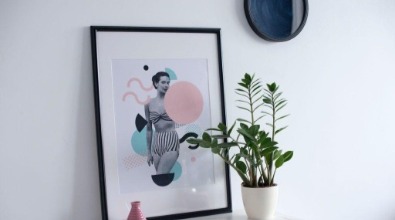 Accessorize, decorate, polish!
Although you may be dealing with a small space, devorating can make a world of difference. A few ornaments, art pieces, decorative bowls, or a plant will make your small hallways stylish, welcoming, and polished. If you have enough room, a small dresser can be helpful by providing a place for your keys,
wallet, and post. It can also be a stand for
a small flower pot
and a bowl for trinkets that always accumulate. In addition, you can keep your gloves, hats, and scarves in the little drawers, making it easier to grab something on your way out in the morning.
Even a rug can help maximize space in a small hallway. Rugs, like a runner, can make it appear larger than it really is. Similar to the wallpapers, parallel lines will create an illusion of an elongated space as your eyes will be drawn to them. It will add texture, make the room warmer, and will absorb the noise.

Clutter is the enemy!
As usual, the main culprit for the lack of space and cramped feeling is clutter, especially in small rooms like hallways. It is easy for things to get chaotic and for this reason, two things are essential. Firstly, even though you have some storage space in the hallway, don't overload it. It may be tempting to utilize every available inch of storage, but that is a recipe for disaster as things will descend into chaos quickly. As important as accessorizing is, don't overdo it. Go with a minimalistic approach, but still add a personal touch and character.
Secondly, it's vital to stay organized. Even if you manage to maximize space in a small hallway, it can become pointless if you lose control over it. Therefore, you need to set some rules to keep the room tidy at all times, especially if you have children. If you make sure everyone puts their things in the right place, then you can work your way up and restore order in your entire home. Good luck!
About the Author
Alicia Montgomery is an interior design enthusiast working for
heartmoving.us
. As a resident of New York and a proud owner of a studio apartment, she has become quite crafty with organizing small spaces. Therefore, she has started writing blog posts to share her ideas and smart solutions with people looking for help.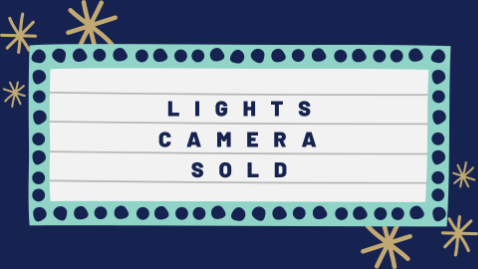 Ready for your close-up? Our latest guide will teach you how to be a star in front of the camera and behind the scenes. We will go over all the tools needed to prepare, film, edit and promote your video successfully! Download this guide and take your real estate marketing to the next level with professional video content.