Tips for Selling Your Home in Winter
by Peter Goldberg
Maybe the old cliché, "Location, location, location," should be updated to "Season, season, season." The majority of sellers put their home on the market in the spring or summer, and
Zillow recommends
early May if you want the best price. However, there are advantages to selling your home in the winter.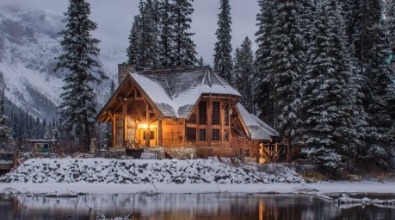 Less Competition
Since existing home sales rose slightly this year, there are fewer houses on the market. If most sellers are waiting until spring to list, you'll have less competition if you put your for-sale sign out now. There are a number of companies transferring employees to New York now, and those employees don't want to wait until spring to buy a new home.
The
quality of life
in New York is also bringing in an influx of new home buyers.
Getting Your Home Ready
Since many buyers shop on the internet these days, those exterior pictures are vital. Make sure your walkways are shoveled and scrape off any dirty snow on the lawn. You might want to rake over the snow to create an even, white appearance. Even though it's still chilly outside, inspect your siding and gutters to make sure everything's in pristine condition.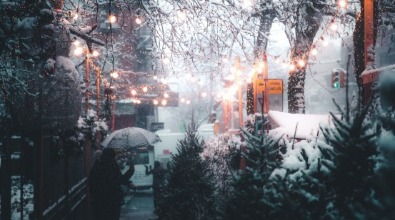 Light it Up
Add a nighttime picture to your listing with
plenty of exterior lighting
. Rope lights can accentuate the walkways leading to your home and give it a cozier feeling. Hanging and pole lights add curb appeal and point out your home is safe and secure. As the days are shorter, many buyers will be visiting your home while it's dark.
You also want your home to be as bright as possible during the day. Open blinds and shades, and make sure all the windows and sliding glass doors are clean.
Add Shrubs and Winter Botanicals
Holly and Aucuba shrubs and hedges will keep your landscape from looking drab in the winter. Both produce red berries all year long and make excellent ground covers as well.
Orange Calendula flowers actually bloom in the winter and make a nice contrast to the white snow. Plant some in the backyard, on the edge of your flowerbeds.
Fire it Up
Before each showing, light a fire in the fireplace. There's nothing cozier than a warm fire, especially for prospective buyers coming in from the cold. It will also brighten up the living room. Baking cookies just beforehand could add an extra layer of warmth to your home.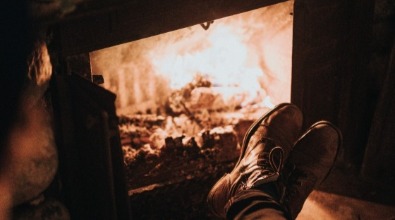 Get Rid of Junk
Old planters, garden hoses, lawn furniture and swing sets that are falling apart are a real eyesore. Take as much junk as possible to the dump or nearest recycle center. This rule holds true no matter when you list your home.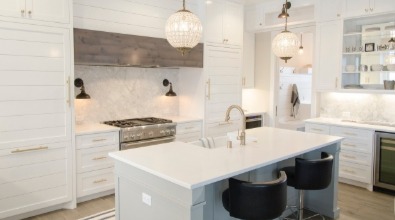 Make it Shine
Obviously, you want the inside and outside of your home to be as clean as possible - but there are a number of areas sellers tend to overlook. Check the outside entryway and all indoor and outdoor lighting fixtures for cobwebs and bugs. Consider taking indoor and outdoor light bulbs out to wash them.Pull out the fridge and scrub behind it. Polish all chrome till it sparkles and recaulk all bathtub and shower areas.
Keep in mind, you're competing against new home builders for customers. You want your house to look as fresh and new as possible. Something as simple as painting the front door may bring more potential buyers inside this winter. In spite of the season, you just might get some hot offers!
About the Author
Peter Goldberg is a gardening and landscaping writer, and outdoor extraordinaire. He likes to fire up the grill to cook for family and friends, as well as using his organically grown garden produce to create mouth-watering meals.