Go Home TV, powered by My State MLS has reached 1,000 YouTube Subscribers. The real estate channel was launched in March 2022 and is becoming popular with over 4,000 hours watched so far.
Real estate agents, brokers, appraisers, other real estate pros, and interested consumers are watching the free channel because of the fresh and relevant content about today's market.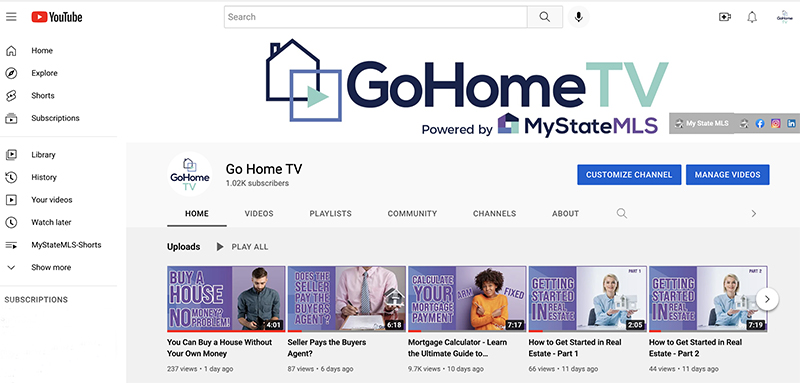 In celebration of this milestone, Dawn Pfaff, President of My State MLS and Host of Go Home TV, and Nicole Wilber, Co-Host did a "behind-the-scenes" market prediction video for the crazy market we're in...