A stunning Greek Revival luxury home, located at 509 Bashford Road, in Chatham, NY, is now for sale, listed on My State MLS. The Columbia County beauty sits on 53 private acres.
"This home is extremely unique in that it was built in 2015 yet the family wanted it to look like the home has been there forever," said listing agent Riley Williams of Miranda Real Estate Group, Inc. "It is a Greek Revival 'Connor Home' which is known for taking modern amenities and combining it with an old structure."
As for the location of the 8,300-square-foot estate, it is sited in New York's Columbia County which borders Massachusetts and is well known for boasting a tight-knit hunting community.
"The house is located on 53 acres and has some of the most amazing views of both farm country and hunting country," she said. "There is even a vineyard on property that they planted two years ago in front of the house with 100 Red Grape Chelois and 100 White Grape Vidal Blanc."
Greek Revival homes traditionally have a white exterior with low pitched roof designed to replicate the architecture found in Greece. The classic columns at the front entry are also a distinguishing trademark of this style home. While much of the 5 bedroom, 7.5 bathroom home was designed with the Greek Revival style in mind, some details on the interior offer a few unconventional finds.
"What is also interesting is that it is not common to have a two-story spiral staircase in a Greek Revival home, but this home has a beautiful one, and also a curved door that is just gorgeous," Williams said. "In addition, there is also a 25' x 50' in-ground pool. Typical swimming pools are 20' x 40', but this one is larger than traditional style pools and is also saltwater."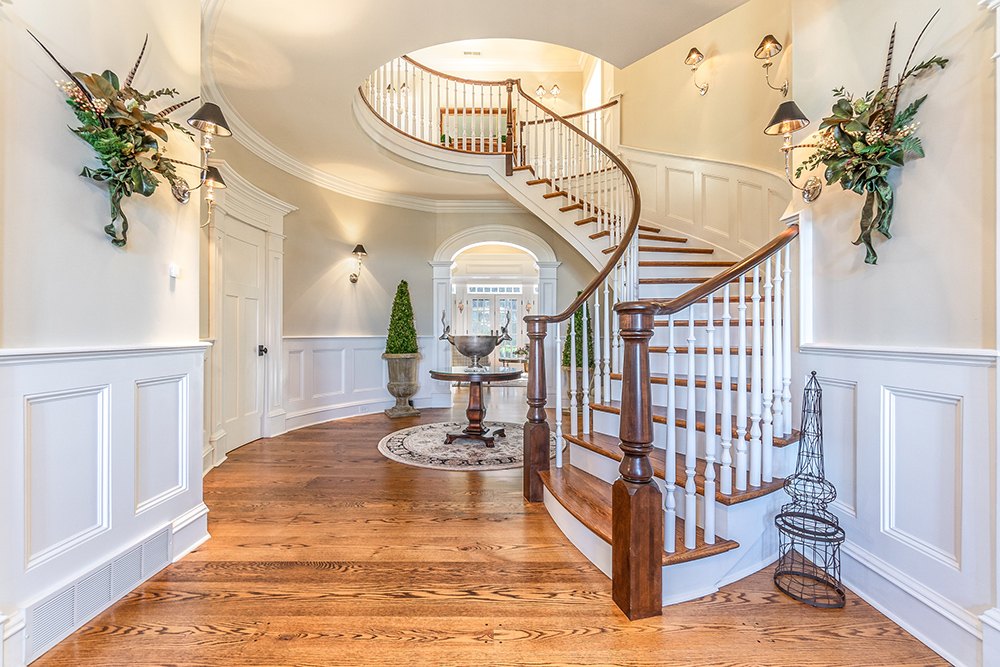 The gorgeous state-of-the-art kitchen features a butler's pantry with six-burner Wolf range complete with double ovens. There is also a SubZero refrigerator and separate spacious breakfast area.
Upstairs, the sprawling two-story primary suite with cathedral ceilings has an extraordinary built-in bed, separate his and hers dressing rooms and a sitting room. There is even a breakfast/bar area complete with sink and refrigerator to prepare morning coffee or an evening cocktail, along with a walkout deck where you can relax and enjoy it.
Another spectacular bedroom with wide plank floors at the end of the hallway is designed with a rustic feel complete with barn door, two-story cathedral ceiling and loft for extra storage.
"All of the hardwoods were harvested from the property and the home itself is extremely energy efficient," Williams noted. "The hot water is heated by solar panels and there is radiant heat throughout that is also very cost effective."
Williams believes no detail in this house was overlooked when it was originally constructed.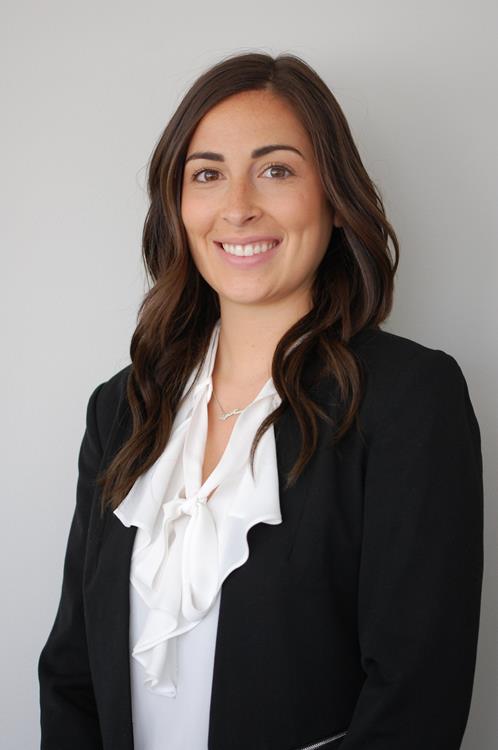 Riley Williams, Miranda Real Estate Group
"I feel like sometimes people cut corners, whether it's for financial reasons or other issues, but in this home, every detail was considered," she said. "All of the exterior lighting fixtures are Bevolo copper gas lanterns and there are also eight bluestone porches where you can relax and take in the beautiful views."
Why is the current owner looking to sell? "They have lived in Columbia County for years and their kids are getting older," she said. "They were in the hunting club for years and will be staying around the area because they love it so much."
Williams said she believes the home will be a secondary residence as most homes in Chatham are secondary houses. "I would love for it to go to someone who embraces that hunting scene," she said. "I see it as a vacation home that someone would use to escape the craziness of their ensuing life."
The home is listed on the open-to-the-public website: My State MLS and syndicated to the major real estate platforms.
"Listing agent Riley Williams is a new My State MLS client but her firm, Miranda Real Estate Group, has been a My State client for a long time," said Dawn Pfaff, President and founder of NY State MLS and My State MLS. "They continue to list outstanding properties on our platform and I'm glad they are having success using our multiple listing service."