One of the most well-known landmarks on the St. Lawrence River, the Wyckoff Villa now known as the Carleton Island Villa, has a new owner.
The long-abandoned mansion on the southwestern head of Carleton Island, NY, on a peninsula known as Government Point, has been on the market for years as its owners have been willing to sell to the right buyer. It was on the market from 2012 to 2021 for $495,000 with no buyer. It sold in August, 2022 for $300,000.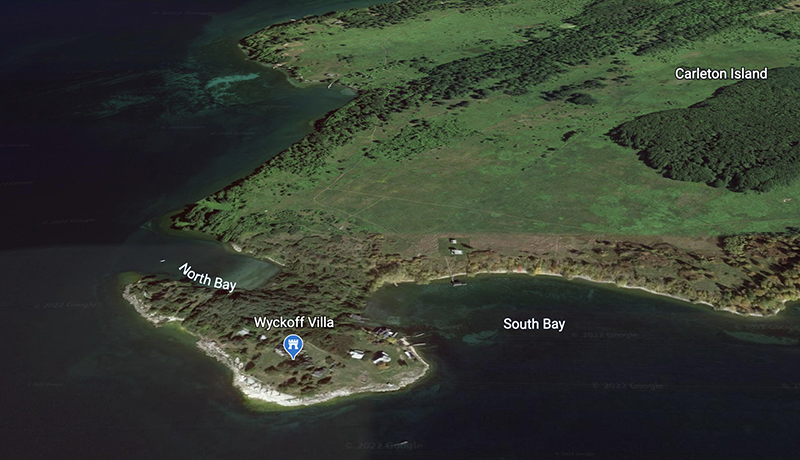 Wyckoff Villa on Carleton Island, NY
The Villa finished construction in 1895 and was used until around 1927. During World War II, contractors were allowed to go in and remove the interior and the doors and windows leaving the Villa to the elements. Nobody has lived in the property for over 70 years.
There is electricity to the Island and water is taken from the river, although there are no utilities connected to the Villa. What is connected is plenty of ghost and haunted house stories. A perfect house for a Halloween tale.
Designed by architect William Miller in 1894 for William O. Wyckoff, who made his fortune by being a sales agent for the Remington Arms Company to develop a market for the typewriter. Mr. Wyckoff wasn't alive for long after the home was completed, thus the haunted house rumors.
Wyckoff's wife reportedly died of a heart attack a month before he moved in and on his first night in the mansion he suffered a heart attack in his sleep and died.
Wyckoff's youngest son, Clarence Wyckoff, acquired the Villa after his father's death. Clarence took his $1 million inheritance and invested in real estate and pharmaceuticals and after performing exploits in the arctic with Robert Peary, the founder of the North Pole, Charles died in 1933. The family lost much of their fortune during the Great Depression. The home was sold to General Electric who planned on demolishing it to build a retreat and a new plant. They offered materials from the villa during the war to those who would salvage them.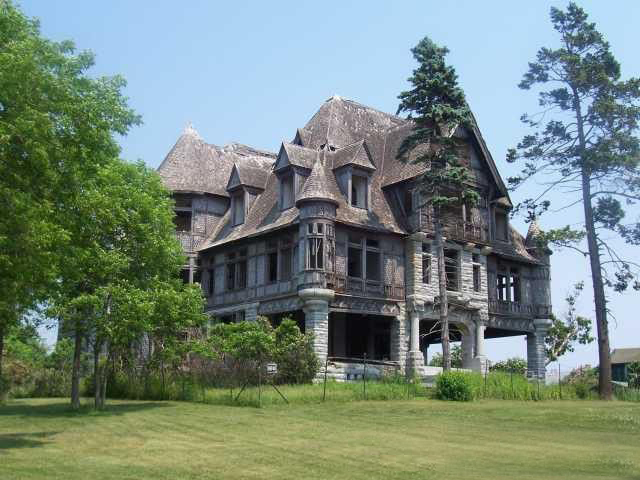 The grand estate was originally designed as a summer residence and a place for entertaining on a grand scale. Located on Carleton Island where Lake Ontario flows into the St. Lawrence River, this was once the grandest estate in the Thousand Islands. It has 50 rooms, including 11 bedrooms. However, there are no bathrooms.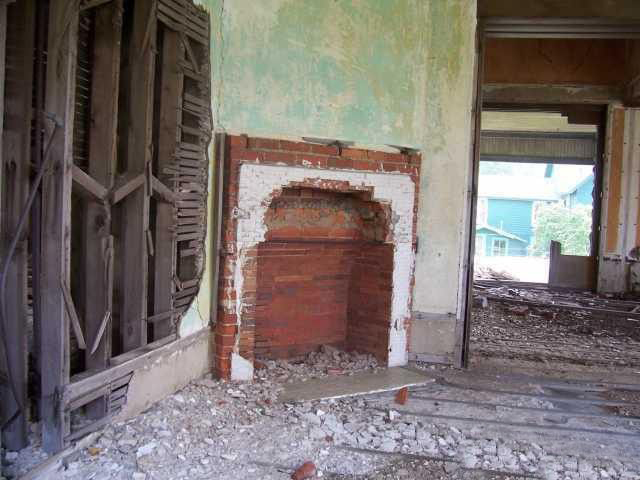 The new buyer, Ronald Clapp, a Florida real estate investor, plans to bring the old mansion back to life and turn the structure into a Bed & Breakfast.
The seller was represented by Barry Kukowski with Howard Hanna Real Estate Services in Clayton, NY.