Dave Mink, VP of Operations at My State MLS, explains our MLS Affiliate Program.
It's a way to make money by referring real estate pros to become members of My State MLS.
Dave said by way of introduction, "Today we're going to be talking about MLS affiliate and how it can be used as a platform for you to generate additional revenue and additional income in addition to what you're already doing with your real estate business."
"What if your MLS actually sent money back to your pocket by paying you for referring others to join the platform? That's exactly what MLS affiliate is. My State MLS makes it really easy for you to become an affiliate and start earning that income."
We give you the tools you need to share the affiliate program and get others to sign up as members to My State MLS.
When they sign up for their My State MLS membership through your affiliate link, you're going to receive a sign-on commission of 40% of what they pay for their monthly membership. Every month after that, as long as they pay their membership, you will receive a 20% cut.
If the person that signs up using your affiliate link, and opts for a yearly membership of $380, you will receive (20%) for the initial signup and 20% for every yearly renewal after that.
The cash goes directly to your MLS affiliate account and a debit card that is sent to you. You can spend that money using the card, or transfer it to your business or personal bank account.The money you get adds up. In addition to what you can earn by making referrals, any members that are referred by your affiliates, you'll also get paid a cut.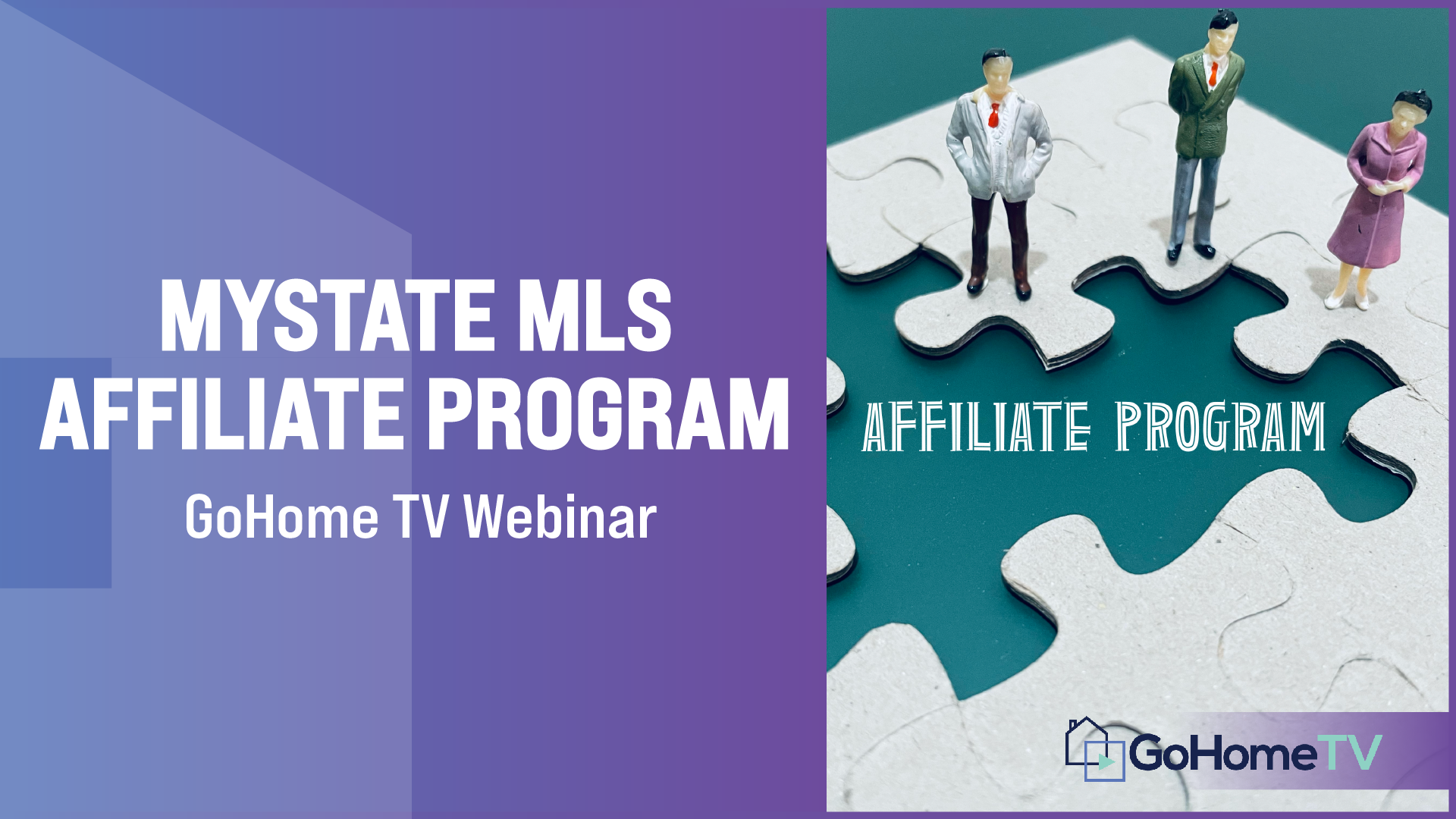 An Example Based on Monthly Memberships
Let's say I refer my friend Tom. He signs up and Tom then starts signing up his colleagues at his office. As an affiliate, Tom can make 20% on the members he signs up. But, because I referred Tom to the platform first, anyone that he signs up, I'm also going to collect a 10% cut each month as well.
Now, let's say Tom signed up Jesse. Then Jesse starts referring colleagues. Anyone that Jesse refers to My state MLS and they sign up, Jesse would earn 20%, Tom would receive 10%, and I will earn 5%. So you can see that as that network grows and you encourage other MLS members to also become affiliates through you, you're going to continue to build up that additional passive income revenue stream.
We offer a similar breakdown when it comes to yearly membership too.
This is great extra income that continues to build even as you sleep.
Our founder Dawn Pfaff says, "We want to give our members a revenue stream and be a part of our community. Affiliates will continue to get income, even in later years, to supplement their retirement."
Most affiliate programs typically have a $10/month setup and administration fee to build the software and content into our website, manage the bank, customer service, and all the other costs associated with an affiliate platform.
But right now, if you're a member of My State MLS, we are temporarily waiving that set up cost and monthly admin fees for early adopters so if you're not part of MLS Affiliate yet, today is the time to join because you can get started for free, $0.
Sign up today!
To join My State MLS Affiliate, click here.
If you're not a My State MLS member yet, click here to join.