Dawn Pfaff, President of My State MLS, teaches you how to use ProSearch on My State MLS
Click Above to Watch the Video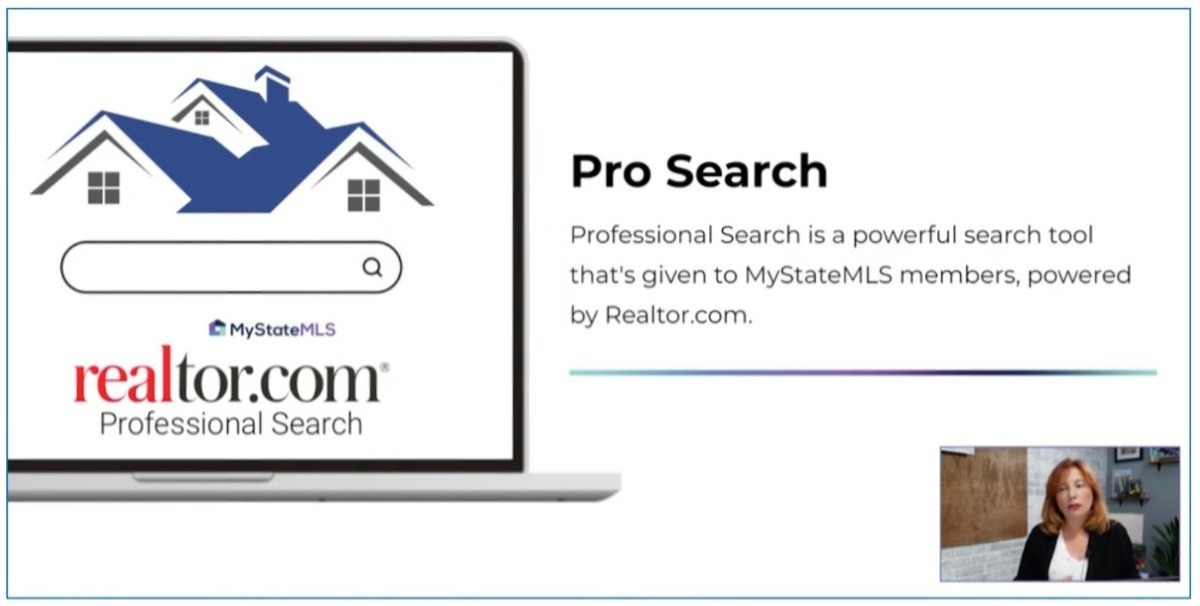 Our Professional Search feature provides the most comprehensive search data for real estate pros, a great way to network and gain referrals across the country, and a way to beat the competition with fast and helpful information for your clients.
Follow along the webinar video and see how My State MLS and our powerful Pro Search feature can help you look for homes and data for your customers who are moving across town, across the state, or across the country. Pro Search has property and listing records for almost every property in the United States, as far back as the 1980's.
Using tools like My State MLS and Professional Search you're able to help your clients search for properties across the entire country and then, as a licensed professional that may not be licensed in that other state, you can reach out to local listing agents wherever your client is looking to buy and refer your client to them. When your clients buy in their new location using the agent you referred them too, you'll collect a referral fee.
Dawn takes you through step-by-step on how to use ProSearch.