Press Release: NY State MLS Powers the Daily Gazette Home Search
EAST GREENBUSH, NY, August 21, 2018 - NY State MLS, New York's statewide Multiple Listing Service, has announced a new partnership with the Daily Gazette. NY State MLS is proud to be powering the Daily Gazette's Home Search. The Daily Gazette is the locally-owned Voice of New York's Capital Region. Their website receives over 4 million views per month. Buyers looking to purchase property in the area can now search CapRegionHomes.com to find their new home.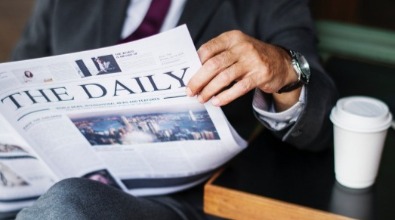 "With the NY State MLS powering the home search of the Daily Gazette, our members will have more listing exposure than ever before. All of our members' listings will appear on CapRegionHomes.com at no additional cost," said Dawn Pfaff, President and founder of NY State MLS. "Agents who want to stand out can showcase properties and even boost their profile."
While there are many residents in the Capital Region of New York who traffic the Daily Gazette, their web traffic comes from all over New York, and even all over the country.
Pfaff added, "We're excited to offer another opportunity for our agents to get the most eyes on their listings. This is another step in our continued commitment to provide the most value possible to our members."
About NY State MLS
NY State MLS
is the first MLS of its kind, breaking down barriers artificially created by local MLS markets. NY State MLS offers affordable services with no fines, low monthly payments, discounted annual payments, and discounted office pricing for firms wishing to give memberships to agents. Join today to access proprietary cutting-edge software that's mobile friendly, nationwide search for listings, comps, and property records, a built in nationwide referral network, public leads, and more.
About the Daily Gazette
Since 1894, The Daily Gazette has been a reliable source of news and media coverage for the Capital Region. Our broad range of topics affords our readers with the most comprehensive knowledge about their communities.