August 17, 2022
Dawn Pfaff, President of My State MLS, explains how to buy a house when you don't have any of your own money for a down payment or closing costs. Here's how...
TRANSCRIPT
00:00:00 - 00:00:06
Dawn Pfaff, President of My State MLS
Is it possible to buy a house with no money? Of course it's possible. You read the title of the video. But let's find out how.
00:00:13 - 00:00:34
So, of course, it's possible to buy a house with no money. But before I tell you how, make sure you hit that subscribe button and like this video. Okay, so back to buying a house. You need to get a loan type that's going to allow you to do a 100% financing. First, we think about the VA because veterans are offered a program with 100% financing.
00:00:35 - 00:00:56
But if you're not a veteran, you can look into the USDA. They have a program in their rural development department and they allow 100% loans out of the USDA Rural Development as well, and that's available in most parts of the country. So you have to look into that. But the next part about buying the house and the part that's really expensive, closing costs.
00:00:56 - 00:01:15
So you want to make sure you can get those closing costs covered by your loan as well. That's called a seller's concession. A seller's concession is when you get money back from the seller at the closing table. Now, the seller really doesn't give you money. You're really going to get that money from the loan and you're going to pay it back over the course of your loan.
00:01:15 - 00:01:43
I've seen seller concessions from 3% but as high as 6% back and you get that money back at the closing table. Here's how you calculate that. You offer $300,000 and the buyer accepts that offer of $300,000. Now, afterward, you ask for a seller's concession of 6%, which means you have to amend the contract price, because now you're really buying the house for $336,000.
00:01:43 - 00:02:09
The seller still only getting their 300,000, but the buyer's getting $36,000 out of the loan to cover their closing costs and can even sometimes cover the down payment. There's three caveats here. First one, the House has to appraise for the $336,000 or the amount of the sale price, plus the seller's concession. Caveat number two, the lender has to allow for sellers concessions.
00:02:09 - 00:02:35
You have to make sure that the type of loan you applied for allows you to get a sellers concession for the amount that you asked for. And the third caveat is... now your real estate agent or your attorney, whoever's writing your contract needs to know how to write that contract with the seller's concession into it. So that it passes all the muster from your lender.
00:02:35 - 00:02:55
Now, if you aren't going for a VA or USDA loan, that's a 100% loan, then you will need a little down payment. You might need 3% down. That's the lowest I've seen for conventional or three and a half percent down for FHA. If you don't have that money, you can get that gifted to you from a relative with a gift lender.
00:02:55 - 00:03:21
Just make sure that the loan that you're going for allows for gifted downpayment funds. If you are going for a loan that needs a down payment, you need to calculate that 3% or that three and a half percent, whichever one you're doing on the full purchase price, that's the purchase price plus the seller's concession, the whole $336,000. Now, that seller's concession of $36,000 will more than cover all of your closing costs.
00:03:21 - 00:03:40
You might even have some left over. And if your lender let you, they may let you leave the table with that money. And for first time homebuyers, there are a lot of programs out there with down payment assistance where they actually give you $5,000, $7,500. I've seen even $10,000. They give it right to you. You can use it for closing costs to buy a house.
SEE MY STATE MLS'S STATE BY STATE FINANCIAL ASSISTANCE DIRECTORY TO FIND SOURCES FOR HOUSING ASSISTANCE
A Free Service of My State MLS
00:03:40 - 00:03:53
I hope this information helps you buy a home. And for more information. Whether you're a real estate agent, broker or just a home buyer, make sure to tune in to Go Home TV. Subscribe to our channel and we'll see you next time.
For More Free Content and Webinars, Subscribe to Our Go Home TV YouTube Channel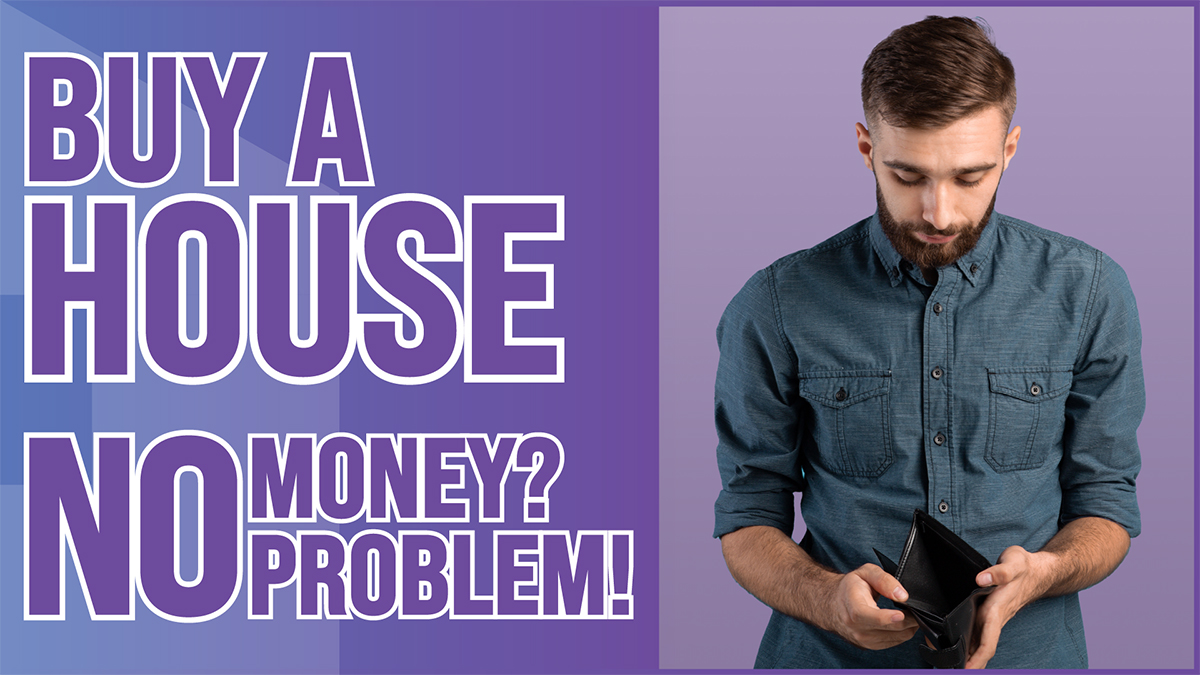 Related:
MyStateMLS
Housing
Home Down Payment
Home Closing Costs