The MLS for
Commercial Real Estate
Most local MLSs weren't created with Commercial agents and properties in mind. Whether it's not having all of the necessary form fields, not syndicating to popular commercial and investor sites, or bogging down your agency with ridiculous fines, fees and territory restrictions, oftentimes the local MLS brings more stress than value. MyStateMLS is the clear choice for commercial and niche-market real estate professionals.
My State MLS offers Commercial Brokers and Agents:
Commercial Specific Listing Fields
Most local MLS's focus on residential but My State MLS was built with commercial agents' needs in mind.
Our MLS includes multiple commercial specific listing fields to ensure that all relevant commercial property details are included in your listings.
Listing Syndications to CREXI, Brevitas, PropertyShark, and dozens of commercial focused listing sites.
My State MLS lists to more sites than local MLSs and actively seek new real estate listing websites to add to our syndicate network. Posting a commercial property with My State can result in hundreds, even thousands more views on your listing!
List Anywhere You are Licensed with No Hidden Fees, Fines, or County Restrictions
Are you tired of miscellaneous listing fees from your MLS? How about finding out that you have to be a member of an additional local MLS in order to list a property in a different county or state? My State MLS puts our members first charging 1 low, consistent monthly payment.
Gain a Competitive Advantage
We're in the business of helping your business thrive! You use My State MLS as an edge above your competitors when speaking with a future customer, explaining that your company can get more views on the owner's property compared to a broker not using My State. We also allow open listings and many other features that provide you and your team with prospecting, marketing and sales techniques that actually work!
Real Help from Real People

MyStateMLS provides top notch customer service, ensuring that your business and your listings never suffer

Unlimited CMA's

and dozens of other features and tools are included with every membership.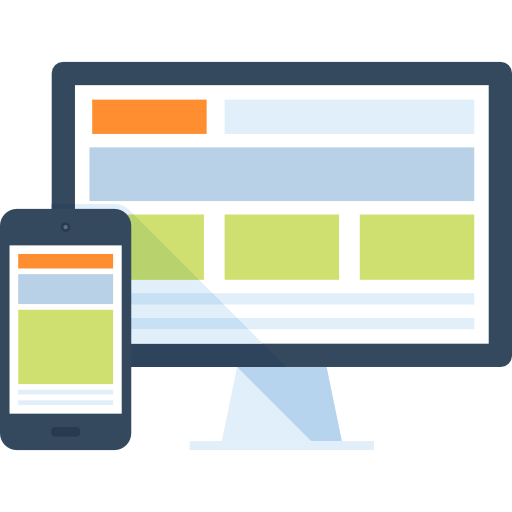 Drive Website Traffic

Your listings lead back to you.

List All of the Following Property Types/Purposes & more.
Commercial For Sale (Hotels, Retail, etc.)
Lucas C.
We switched from our local board to the KY State MLS & are 100% glad we did. Wish we had done this years ago. It is not only way more affordable for my wife & myself as a small office but we are being seen on more websites than ever before. Our phone is busier than ever. Thank You.
Anne New
I am a broker in rural New Mexico. Because of my location, membership in a regional MLS offers few benefits but requires membership in the NAR. MyStateMLS offers the advertising exposure I need at a fair price. Beyond that, on the few occasions I've had questions or concerns, they've been addressed quickly and effectively by human staff from the MyState office.
Kendra Wright
My State MLS is such a functional and cohesive website. I can look up my own listings or listings of my peers. It's a one stop shop, with the ability of taking CE courses when needed. It's a perfect educational tool for every Realtor to use to move swiftly throughout their workday. Whether it being to post a listing or help a client find their dream home. I recommend MyStateMLS for my Real Estate Needs.
James Hampton
My State MLS, has increased exposure on my listings. It has given me a distinct advantage over agents just using their local MLS. Additionally it provides the opportunity to list manufactured homes on leased land, and my MLS does not allow that. And the reach seems to be further than the local MLS can do.
Derek Eisenberg
My state is so easy to use and they don't burden you with all the nonsense that other MLSs engage in. My State knows that brokers just want to conduct business and make money and they help them do that. Other MLSs are create layers of bureaucracy that slow you down. MyState MLS is also national. One lower membership fee offers 50 state exposure. It's so much less expensive and so much more efficient.
Alison Pierce
I love the fact that MyStateMLS gives me the benefits of syndication for my listings, without all the hoops of belonging to a local MLS. They make it so easy to enter listing information and we receive a quick response from everyone on the MyStateMLS team if there is ever a question or issue!
Shelia Venturella
Hard to pick a favorite aspect of using MyState MLS. Love that the listings are shown on many online searches, love that I can do Nationwide searches, and the monthly fees are convenient!
Cheryl East
As an agent I am able to access all the property that is listed by an agent that is a member, the app makes my life easy as I am on the go a lot. Being able to share the listed properties with customers and also share on my social media means more coverage for me. and a quick way to share with buyers and sellers looking.
Kaye Thompson
I LOVE that I can customize MyStateMLS and use it in all the states that I am licensed in and it feeds to all the major property portals! I LOVE the cost!! I love the flexibility and I know that every listing is REAL - National Exposure with ONE MLS - that's UNHEARD of!
Previous
Next
Perks of your My State MLS membership

125+ consumer-facing real estate websites + international syndication

Get an Instant Cash Offer for your listing

Access to Nationwide Pro Search for Real Estate Pros

List virtually all property types with custom fields

HD Photos, Virtual Tours, and Marketing brochures, branded for your company. We also send drip e-mail campaigns for your listing searches.

IDX, data feed & custom website option. Get more listings and leads for your website

Ownership & control of your data. We don't claim your data. Your listing your lead from our public site.

No boards to join. Your entire office does not have to join for you to be a member. We don't charge for broker participation.

Flexible payment terms - choose from monthly or yearly. Discounts for yearly memberships & when your whole office signs up.

Reach new buyers, sellers, & renters using Open Listings.

We accept all types of listings. List residential, commercial, open listings, land, manufactured homes, MH land-lease, auction, and business listings, all on My State MLS.

Be seen where your customers are searching for homes on the web with Open Listing Advertisements. Make the most of your marketing budget with My State MLS, the nationwide MLS with lead-gen.